Your Charter Bus Driver: Everything You Need to Know
So you're considering renting a charter bus for your next Los Angeles excursion. Great choice!
But who will be taking the wheel? And how do you know you can trust them?
Not to worry—we at Los Angeles Charter Bus Company have put together this quick guide to everything you need to know about your charter bus driver. From what makes them pros at their jobs to what you can expect your driver to do while your group is traveling, hopefully this guide can answer your questions about bus drivers, so you can book with peace of mind!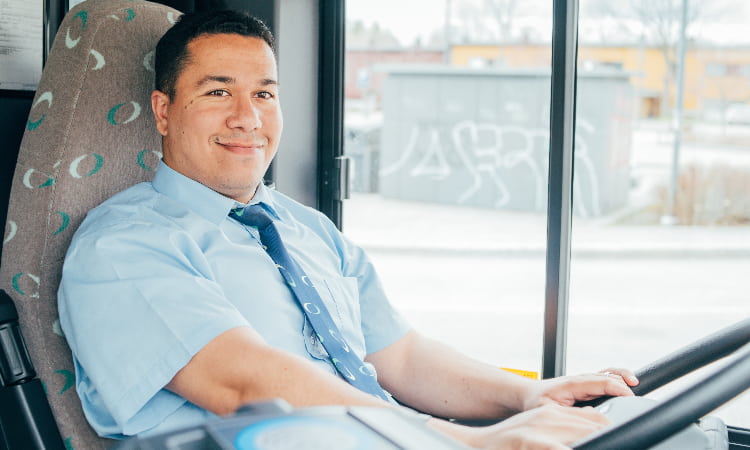 Qualifications
Above all else, charter bus drivers are seasoned professionals. Every driver in the Los Angeles Charter Bus Company network has earned their Commercial Drivers License with Passenger Endorsement. This means they've aced a variety of tests, including:
A thorough background check
A driving performance exam
Random drug and alcohol screenings
A routine physical exam
A vision test
A hearing test
Beyond the basics, we can connect your group to a charter bus driver with specific skills that may come in handy for your outing. For example, if you're planning a military or government trip to a base or installation that requires a certain security clearance, just let your rental representative know and we'll find you the right professional for the job. Or if you're planning to traverse a particular part of town—whether it be Long Beach, Bakersfield, or San Bernardino—we can connect you to a driver with experience driving into and out of your destination city.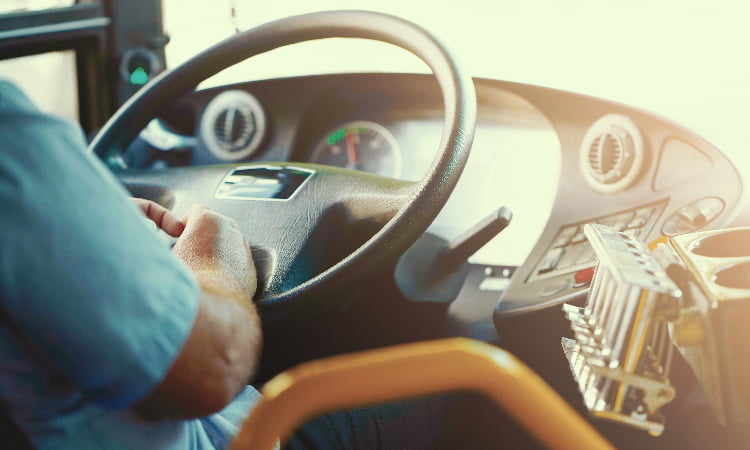 What You Can Expect from Your Bus Driver
Your driver will be timely and courteous.
We understand that you have places to be and people to see—which is why every member of the Los Angeles Charter Bus Company team will be respectful of your schedule. All drivers in our network strive to arrive at every destination 10 minutes early to ensure plenty of time for staging, loading, and unloading your charter bus.
Your bus driver will regularly inspect your bus rental.
Rest assured your minibus shuttle or charter bus rental will be checked for safety and comfort before every trip. Rigorous preventative maintenance is an important part of every bus's pre-trip routine, so inconvenient bus breakdowns are highly unlikely.
Your driver will help you store your luggage.
Federal safety regulations limit how much weight one person can carry—so if a passenger has a luggage parcel that weighs more than 50 pounds, you'll likely need to help them load it into your charter bus undercarriage. Otherwise, you can expect your driver to assist your passengers with the luggage loading and unloading process, whether you're hopping off the plane at LAX or need a quick corporate shuttle into Santa Monica.
Your driver will need to take regular breaks.
While your bus driver will handle all their own meals during your LA trip, they are required to take regularly scheduled breaks in order to rest up, grab a bite to eat, and be ready to perform to the best of their ability. Drivers can only remain on duty for 15 hours or operate a bus for 10 consecutive hours before they're legally required to take an 8-hour break—so be sure to factor this into your itinerary when planning your Los Angeles group trip.
You need to provide lodging for overnight trips.
As we said, your driver will need to rest for at least 8 hours every day in order to safely drive your motorcoach rental. This means that if you're planning a multi-day trip, you will be responsible for finding room and board for your bus driver. It helps to find a hotel that offers oversized vehicle parking, so your driver has easy access to your motorcoach for a streamlined staging process when it's time to embark.
Tips are not required but are always appreciated.
Generally, groups tend to provide a 5% to 10% cash tip for their driver at the end of the trip as a thank-you for a job well done. If you'd prefer to roll gratuity into the overall cost of your bus rental, let our reservation team know when you call 310-667-6197 to book. We can make sure your designated tip amount is handed off to your bus driver after the trip is complete.
Any questions?
We hope this guide to charter bus drivers has helped you prep for your Los Angeles group trip, but if you have any questions that aren't answered here, don't hesitate to call 310-667-6197. Our team is available 24/7 to take your call, walk you through the bus rental process, and answer any questions you might still have about your driver or your LA bus rental.
Get in touch today for a free, no-obligation bus rental quote that's tailored to your group excursions in Los Angeles!
Need a charter bus in Los Angeles?