Guide to Visiting Downtown Los Angeles's Fashion District, Financial District, and Historic Core
Need help planning your next trip to Los Angeles? Consider the destinations in a downtown neighborhood like the Fashion District, Financial District, or Historic Core for your itinerary. You'll find world-class shopping you can't experience anywhere else, one-of-a-kind historic landmarks, incredible live entertainment venues, and more to make your group visit to Los Angeles unforgettable.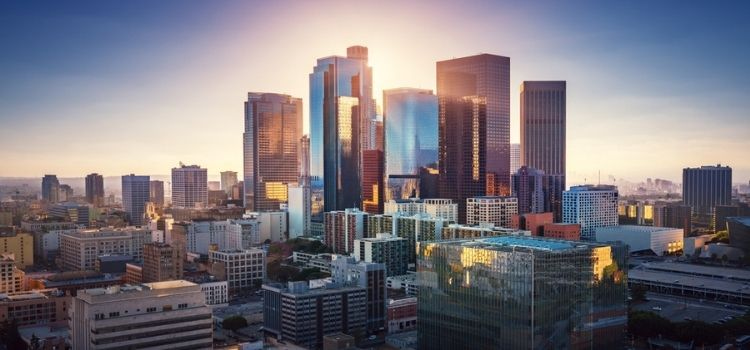 But we know one thing that can be forgotten: dealing with Downtown L.A. traffic. Why not skip the hassle on your next trip and book private charter bus transportation instead? Los Angeles Charter Bus Company can pair you with a variety of types of charter buses and minibuses to rent for your trip, each one fitted with comfortable amenities and operated by a professional driver so that your ride through Los Angeles is stress-free and seamless.
When you're ready to explore downtown Los Angeles with ease, give us a call at 310-667-6197, and we'll help you get started with a charter bus rental and quote for your trip! Until then, read on for itinerary inspiration and the inside scoop on how to make the most of your visit to D.T.L.A.'s Fashion District, Financial District, and Historic Core.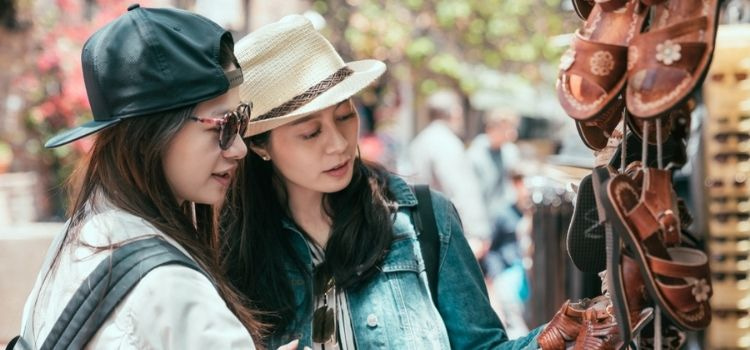 Guide to L.A.'s Fashion District
Covering 107 blocks of downtown Los Angeles, the Fashion District is the place to be for some of the country's premiere shopping opportunities. While most of the stores here are wholesale, you can walk around and stumble into plenty of retail storefronts—not to mention food stalls, flea markets, flower malls and designer fashion sample sales.
Santee Alley
If you're looking for a good deal, then look no further than the famed flea market, Santee Alley. This open-air market features more than 150 retailers, and is open 7 days a week, 365 days a year—including holidays. So yes, if you're celebrating the holidays in L.A., you can go on Christmas morning to find the best deal you'll ever see on designer digs.
Address: 210 E Olympic Blvd, Los Angeles, CA 90015
California Flower Mall
Open 7 days a week, the California Flower Mall (CFM) is where you'll find an entire city block's worth of colorful, cut flowers, potted plants, succulents, cacti, orchids, and more for sale to wholesalers and green thumbs alike. For a unique cultural experience, plan your visit here around the CFM's annual Dia de Los Muertos Fashion and Flower Show in early September.
Address: 825 San Pedro St, Los Angeles, CA 90014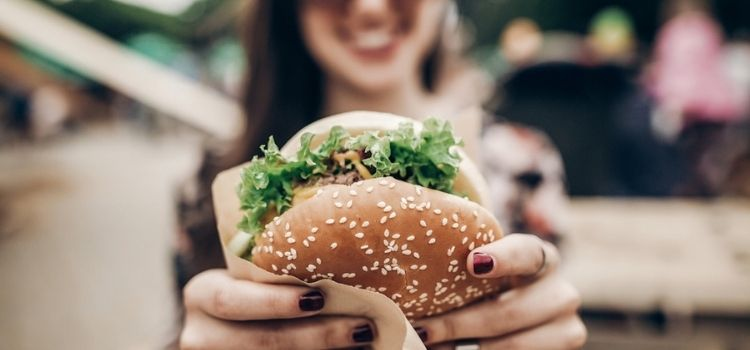 Smorgasburg
Smorgasburg is one of the largest open-air food markets in the country and hosts local vendors who dish out nothing but the absolute best eats in the city. Kill your appetite with pulpo al pastor tacos by The Evil Cooks, lay into a jackfruit "blue crab" vegan sushi roll by Plantae Bar, and dive into ice cream-topped Slovenian chimney cakes from Sweet n' Hollow—and that's just the tip of the iceberg.
Address: 777 S Alameda St, Los Angeles, CA 90021
City Market South
City Market South is an adaptive re-development space in the Fashion District home to restaurants, offices, fashion showrooms, and a banquet hall. Go here to enjoy a delectable multi-course Italian meal at Rossoblu, or rent the banquet hall, City Market Social House, for private events like a corporate outing or networking reception.
Address: E 11th St, Los Angeles, CA 90015
California Market Center
If you can come to L.A.'s Fashion District for only one reason, do it for a Sample Sale. The California Market Center frequently (usually the last Friday of every month) opens select showrooms to the public so you can score high-end fashion for low-end prices. Keep an eye on their calendar for other tradeshows and events worth a visit, like LA Textile and LA Market Week.
Address: 110 E 9th St, Los Angeles, CA 90079
Guide to L.A.'s Financial District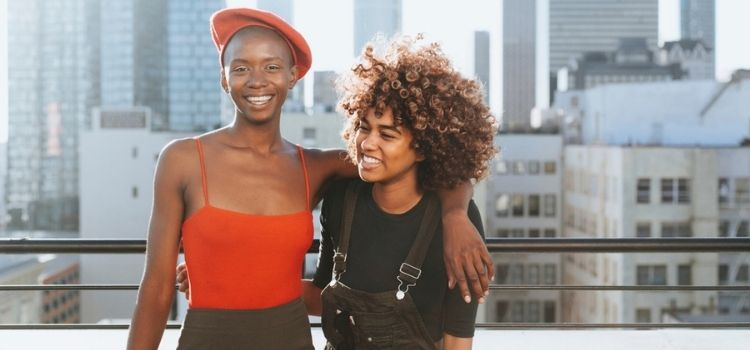 A smaller but not insignificant part of Downtown Los Angeles, the Financial District is home to corporate office skyscrapers, contemporary restaurants and bars, and some of Los Angeles' best cultural highlights.
The Rooftop at The Wayfarer Downtown L.A.
There's no better way to eat in L.A. than from high above it all! This rooftop restaurant and bar on the 12th floor of The Wayfarer hotel serves a modern lunch and dinner menu, but is most loved for its opulent 12-course weekend brunch menu featuring bites like stuffed dates, beignets, tiki jello shots and espresso cocktails. This is a great spot in the Financial District to host a private event like a rehearsal dinner or wedding reception.
Address: 813 Flower St, Los Angeles, CA 90017
FIGat7th
An immense, open-air shopping and dining complex, FIGat7th is a one-stop-shop for fun in L.A.'s Financial District. Browse the racks at Zara, H&M and Victoria's Secret, eat out at the food hall featuring everything from Korean BBQ to gourmet grilled cheese, or plan your visit around a cultural event like an interactive art exhibition, live music performance, or fashion show.
Address: 735 S Figueroa St, Los Angeles, CA 90017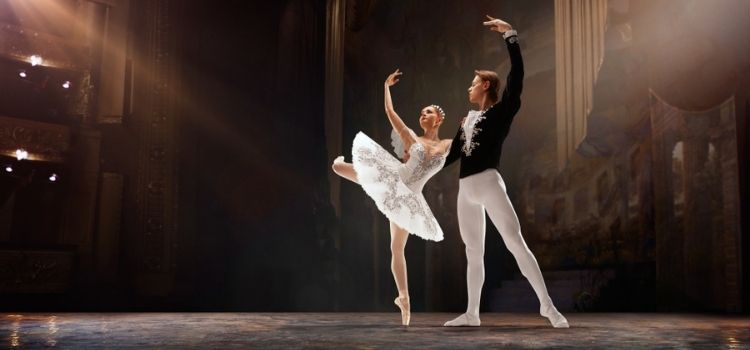 American Contemporary Ballet
Founded and based in Los Angeles, the American Contemporary Ballet performs exclusively to live music by local musicians, and in an intimate performance space with stage-level seating. You can enjoy seasonal performances like The Nutcracker Suite in December and the Astaire Dances around Valentine's Day.
Address: 877 S. Francisco St, Upper Level, Los Angeles, CA 90017
Drago Centro
Smack dab in a district filled with tall-talking entrepreneurs and discerning investors, you can bet this upscale, modern Italian eatery has dishes dressed to impress. Make a reservation to enjoy classic Italian meals with a twist, like pan-roasted lamb loin with eggplant puree and basil-infused spaghetti topped with almonds, tomato and basil pesto.
Address: 525 Flower St, Los Angeles, CA 90071
Los Angeles Public Library
With its distinctive stone sphinxes and rooftop pyramid, the central location of the Los Angeles Public Library is a designated historic cultural monument and a must-visit for history and architecture lovers in L.A. Free docent tours of the library's art and architecture are offered every day, and on Saturday, you can also enjoy a tour of the surrounding Maguire Gardens.
Address: 630 W 5th St, Los Angeles, CA 90071
Guide to L.A.'s Historic Core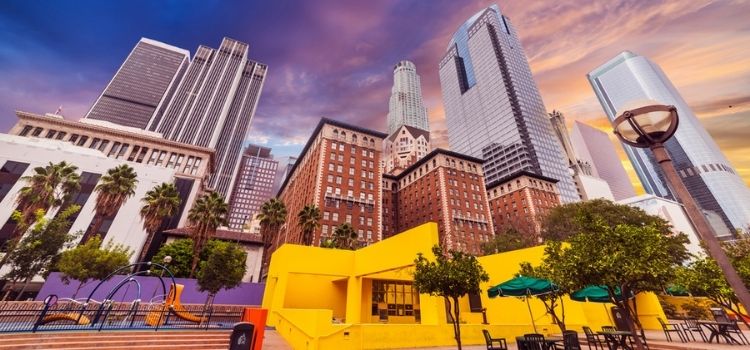 Whether you're planning a private group tour of the city's history, or are just a passionate history buff in Los Angeles for the day, the Historic Core of L.A. delivers exactly what you expect it to: storied parks and greenspaces, stunning architectural marvels,  L.A.'s Broadway Theater District (the city's main commercial hub until World War II), and the largest concentration of movie palaces left in the United States.
Pershing Square
Dedicated in 1866 (and historically used for militia receptions during World War I), Pershing Square is a popular public park and outdoor event space in Historic Core. The Los Angeles Department of Recreation and Parks plans a top-notch series of free and public events here. It's well worth planning a visit around one of them, such as a Friday night movie screening, or the Latinx cultural heritage celebration.
Address: 532 S Olive St, Los Angeles, CA 90013
Bradbury Building
The Bradbury Building is a Los Angeles treasure, showing visitors a peek into 1893 L.A. opulence and glamour. Its skylit, five-story atrium is adorned with stunning Victorian-era "bird cage" elevators, marble staircases, and ornate wrought-iron railings (that you may also recognize from the 1982 movie Blade Runner). At the time of writing (December 2021), public visiting is closed due to COVID-19 concerns, but typically, the building is free to enter and view from the first floor landing.
Address: 304 S Broadway, Los Angeles, CA 90013
Broadway Theater District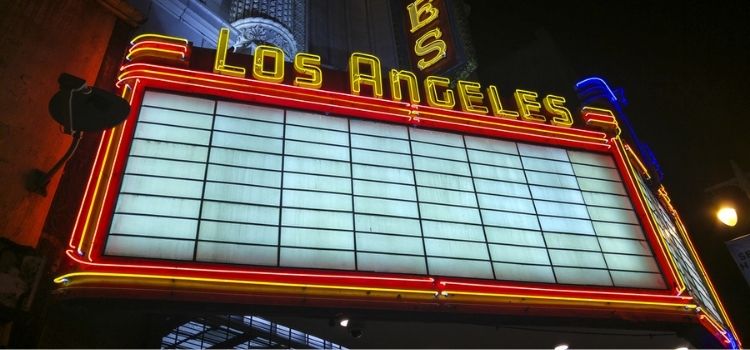 Up and down Los Angeles's Broadway are a handful of historic theaters and old movie palaces still doing what they do best: delivering unbeatable entertainment in Downtown L.A. Some theaters are living a second life as live music venues, dance halls, and private event venues, and some stand as revered relics worth a visit for their stories and architecture.
Globe Theatre
Opened in 1913, the Globe Theatre is the oldest functioning theatre on Broadway Street hosting music concerts and dance parties.
Address: 740 S Broadway, Los Angeles, CA 90014
Los Angeles Theater
Available for rent for special events, this 2,000-seat theater is most famous as a filming location, and has set the backdrop for flicks like Funny Lady, Charlie's Angels, and Mad Men.
Address: 615 S Broadway, Los Angeles, CA 90014
The Orpheum Theatre
Best known for its Wurlitzer organ, this theatre presents a full schedule of modern-day live performances featuring a variety of comedy and musical acts, from Seth Rogen to Cat Power.
Address: 842 S Broadway, Los Angeles, CA 90014
Apple Tower Theatre
This 1927 movie palace-turned-Apple Store still stands as a preserved theater welcoming history buffs and iPhone users alike.
Address: 802 S Broadway, Los Angeles, CA 90014
See Downtown L.A. with Los Angeles Charter Bus
Want more information about what to see, eat and do in Downtown Los Angeles before finalizing your itinerary? Read our guide to Downtown L.A.'s Arts District, Bunker Hill, and City West for more top-notch destinations to add to your trip.
If you're ready to book your own private group transportation in Los Angeles, give us a call at 310-667-6197 to speak with a reservation specialist and receive a free, no-obligation quote for your trip.
Need a charter bus in Los Angeles?