A Foodie's Guide to Los Angeles
What classifies a person as a "foodie"? Webster's Dictionary states that a foodie is a person with an avid interest in the latest food fads, or according to us, someone who has a taste for the finer things in life.
Lucky for you, Los Angeles is the perfect place to be when it comes to trying out new food trends, authentic street food pop-ups or contemporary dine-in restaurants. If you aren't already convinced, L.A's diverse population is an indication that cuisines far and wide can be found almost anywhere in the city. From flavorful mole enchiladas to a big bowl of spicy ramen, your options are endless.
However, it's not always fun eating food on your own. You need a buddy or a group of buddies to enjoy that first, warm bite with— which is where Los Angeles Charter Bus Company comes in. Whether it's sunny or pouring, our group transportation service can take you to the most popular food festivals in Los Angeles. With us, rideshares and designated drivers are a thing of the past, and charter buses are the real deal. Forget about finding parking spots or trying to navigate the notorious L.A traffic; leave it to your bus driver to drop you off at your destination.
Feeling hungry? So are we. Check out the list of top food festivals below and let's get this party started— charter bus style.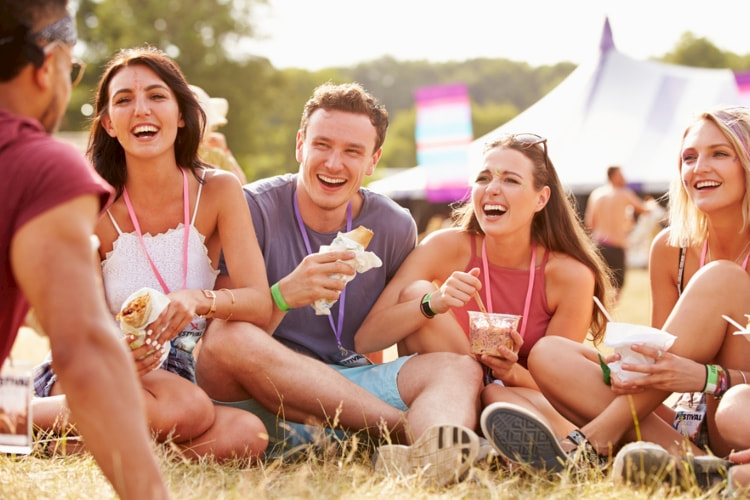 1. LA Food Fest
When: Year-round*
Since 2009, the LA Food Fest has revolutionized the food industry. It started off as a platform to support local food vendors and small businesses, and has now become an annual event that unites every Angeleno with a passion for all-things food. From thirst-quenching cocktails to mouth-watering garlic lobster fries, there's something for everyone to chow down on and enjoy. Feel free to store your strollers, picnic blankets and umbrellas in the overhead bus cabins, where it'll be safe from sun damage and theft. Unfortunately, no tupperware is allowed at this food festival, so you and your friends will need to pace yourselves— or as they say at the food fest, don't forget your #stretchypants.
*LA Food Fest started off in February, and occasionally pops up in the summer or fall.
2. dineL.A.
When: January and July
dineL.A is a 14-day Restaurant Week dedicated to celebrating L.A's thriving culinary atmosphere. It's been around for the last 10 years, consistently wow-ing foodies with its ethnic diversity and distinct flavor profiles. The usual protocol is to have over 400 restaurants prepare a fixed menu showcasing their talents and unique dishes. It's a great way for locals and tourists to try out new restaurants and take advantage of the melting pot aesthetic of Los Angeles. Get dropped off in the heart of L.A and explore all the potential options within walking distance– the world is your oyster.
3. Smorgasburg Los Angeles
When: Every Sunday
Ever been to the largest open-air food market in the States? Now's your chance. Dress for the L.A heat in shorts, a cotton t-shirt and sweet sunnies, while strolling through over 100 vendor stalls at Smorgasburg Los Angeles. This is the perfect family-bonding event since it's held during the day with tons of sugary treats to keep the kiddies entertained. Try out beautifully crafted Amazebowls with edible floral decorations, or sink your teeth into the steamy, savory Baohaus buns— it's all up to you. If the food coma has started to take effect sooner than usual, take a nap on the reclining bus seats, and rush in for seconds once you're awake and recharged.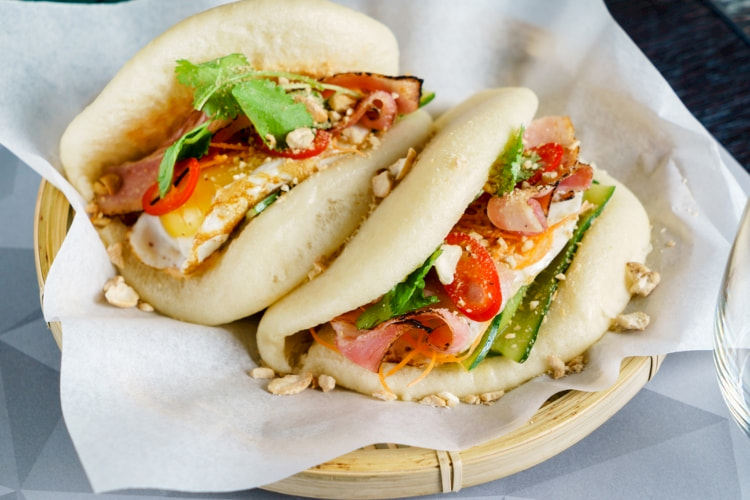 4. Uncorked: LA Wine Fest
When: Year-round*
Do you love a fruity Pinot Grigio or a sharp, musky Merlot? Drink both and more at the annual Uncorked: LA Wine Fest. With over 200 wines to choose from, and a cluster of food trucks to delve into, it's the perfect company-bonding event. Travel with your colleagues in a sleek minibus rental, where you'll have access to free WiFi for last-minute office emails. Store your briefcases and backpacks in the bus, while you can enjoy your evening food rush amidst live, up-beat music. Don't forget to snap a selfie at the custom photo booths!
*Uncorked Wine Festivals organize gatherings all over the country, which is why festival dates vary for each location every year.
5. Treat Yourself LA
When: March
The time is finally right to treat yo-self. Whether you're going through the aftermath of a bad breakup, or you're in desperate need for a quick pick-me-up after a rough week at work, fear not, because Treat Yourself LA has everything you need. With comfort foods such as gooey grilled cheese, crunchy french fries and tender fried chicken, your soul will be at peace for days. Avoid potential parking hassles and book a spacious bus rental ASAP– you'll need all the seating space you can get after this festival is over!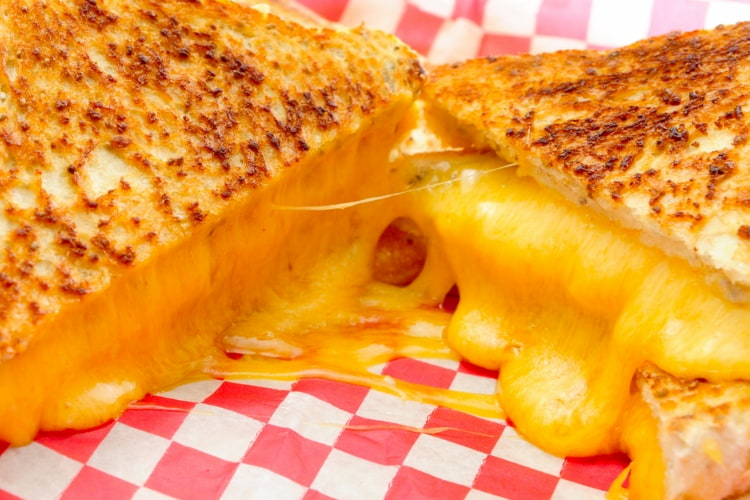 6. Fiesta Broadway
When: Last Sunday of April
Famously known as the largest Cinco de Mayo celebration in the country, Fiesta Broadway is the ultimate Latin American festival. It hosts a variety of authentic cuisines followed by games, live performances and interactive activities for 200,000+ festival-goers to enjoy. The streets are dotted with bright reds, greens, and yellows, from dazzling decorations to colored stalls to feisty dancers. With little-to-no space to move, group transportation in a bus is the only way to get to Fiesta Broadway in one piece.
7. Nisei Week Japanese Festival
When: August
The best thing about Los Angeles is that every culture has its moment to shine. Another example of the multiculturalism of the city can be seen at The Nisei Week Japanese Festival. This 9-day event, held in L.A's Little Tokyo region, celebrates the best aspects of Japanese culture, from traditional, exquisite cuisines to an uplifting parade march. If you've never stepped foot into East Asia, this festival is truly a sight to see. To ensure that no-one gets lost amongst the jolly merrymakers, rent a charter bus rental for simplified transportation to and from Downtown L.A.
8. Port of Los Angeles Lobster Festival
When: September
Do you like your lobster drenched in butter, with a side of corn and potatoes? Consider attending the annual Port of Angeles Lobster Festival where you can eat an endless amount of these spunky sea critters, spiced to perfection. This 3-day festival is known to be the largest lobster-based event in the world. It's usually held at San Pedro's Ports O' Call Village, with plans to move to the L.A Waterfront in recent years. With traffic being a prominent issue, the fewer amount of cars on the road, the better. Choosing a modern bus rental will not only help you get to the festival faster, but it'll also keep you cool as a cucumber in the L.A heat, unlike your boiled buddies who have met their untimely fate.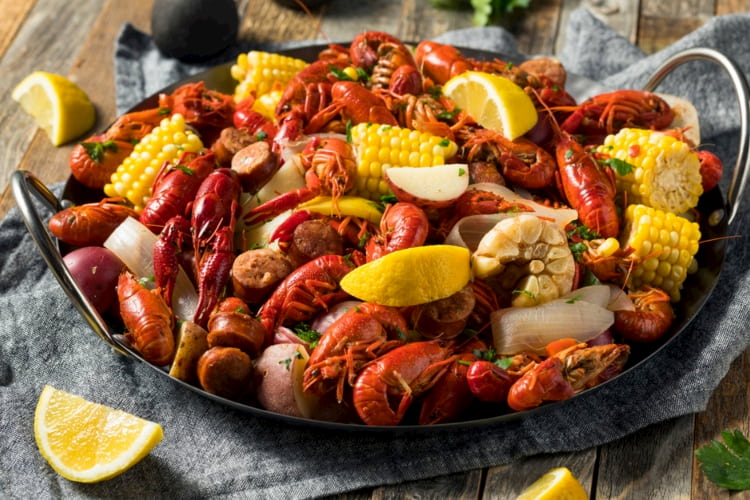 9. L.A. Times Food Bowl
When: May
What's better than seeing celebrity chefs in the flesh? Nothing, really. The 31-day L.A. Times Food Bowl has been hitting great strides in the Los Angeles culinary scene for a third year in a row. Organized by the L.A. Times Food Editor, Peter Meehan— who you may have seen on Netflix series such as The Mind of a Chef and Ugly Delicious— Foodbowl gives an artful twist to every cuisine under the roof. From pit-fired barbecue to tangy Mexican tacos, it'll leave you hungry for more. Reserve your private shuttle to Grand Market for a single afternoon that will change your life forever. Get ready for #31daysoffood!
10. Taco Madness by L.A. TACO
When: May
For 10 years in a row, L.A Taco has been providing the best taco dishes more times that we can remember. Taco Madness satisfies vegans and carnivores alike with its sublime proteins, fresh garden-picked ingredients and perfectly toasted tortillas. What's more, you can douse it all down with ice-cold margaritas, fruity micheladas, or bona fide Mexican beer— whatever floats your boat. Support your favorite taquero without worrying about finding a designated driver to take you home— your bus driver will do just that.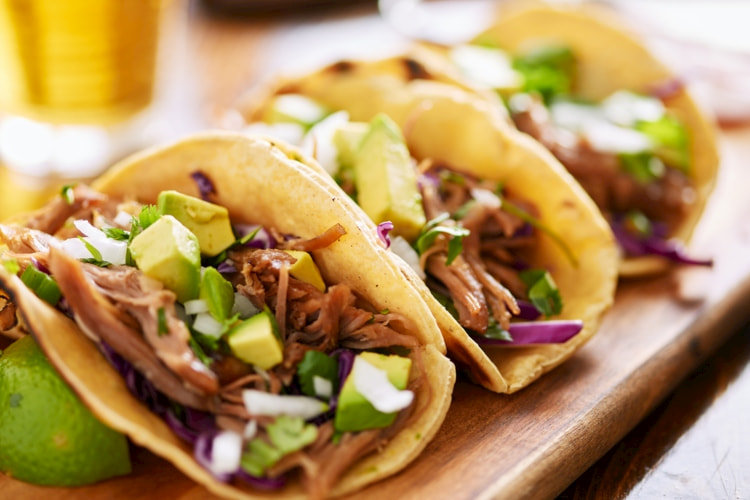 Reserve Your Private Shuttle to L.A's Best Food Festivals
Found a food festival that fulfills all your cravings? Now all you need to do is reserve your private transportation. Traveling in a modern charter bus rental will not only provide you with as much comfort as your own car, but it'll also guarantee that all your friends can safely fit in one vehicle. In addition, having luxury amenities such as free WiFi, electrical outlets and a restroom on-board will ensure that every aspect of your trip is taken care of from start to finish. Book your ride to L.A's Best Food Festivals with Los Angeles Charter Bus Company today! Speak to a reservation specialist today at 310-667-6197 for a free, no-obligation quote.
Need a charter bus in Los Angeles?