Our Favorite Annual Music Festivals In & Around Los Angeles
Sunny Los Angeles is more than a collection of great restaurants, beautiful art, and world-class beaches— though we certainly love all of those things. A few times a year, locals and visitors from around the country (and sometimes, from around the world) gather to celebrate something that we can all agree is pretty great: music.
From multi-stage powerhouses like Coachella to outdoor pool parties like Splash House, music fans of all genres and tastes can find a festival that caters to their specific musical preferences, often with delicious foods and brews mixed into the experience.
To help you choose which festival you'll attend next, we at LA Charter Bus Company have rounded up some of our faves and provided a few tips on what to expect, when you can go, and how you can get there. Keep reading to learn more about the best music festivals in Los Angeles!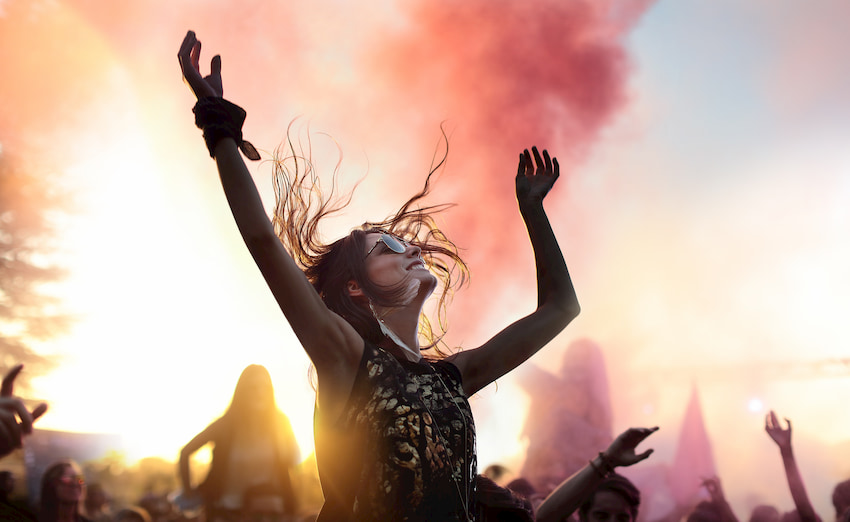 Traveling to Your Next LA Music Festival
Music is best enjoyed with a group, so what better way to kick off your festival experience than with a road trip with your friends? Nothing, that's what— at least, that's how we feel at Los Angeles Charter Bus Company.
Let us take care of your road trip hassles like navigating new roads, keeping your caravan together, and debating over when and where to stop for gas and snacks. All you'll have to worry about is determining which stages you'll need to visit to see your favorite bands. With a private charter bus (or minibus if you're keeping it simple), your trip will be easy, efficient, and free of worry.
Kick back with reclining seats, keep cool with air conditioning, and pack all of the snacks and drinks you want— we've got plenty of room for you. Check out some of our favorite festivals below, plus a few travel tips along the way to help you get the most of your L.A. festival experience!
When you're ready to hit the road, give LA Charter Bus Company a call at 310-667-6197. We're always happy to discuss group transportation options and secure a bus rental for your festival-bound group!
Bus tip: Before you start planning your trip, keep in mind that the locations of these annual festivals may change every year. Don't forget to check in on the festival's main site before securing your travel plans.
Coachella Valley Music and Arts Festival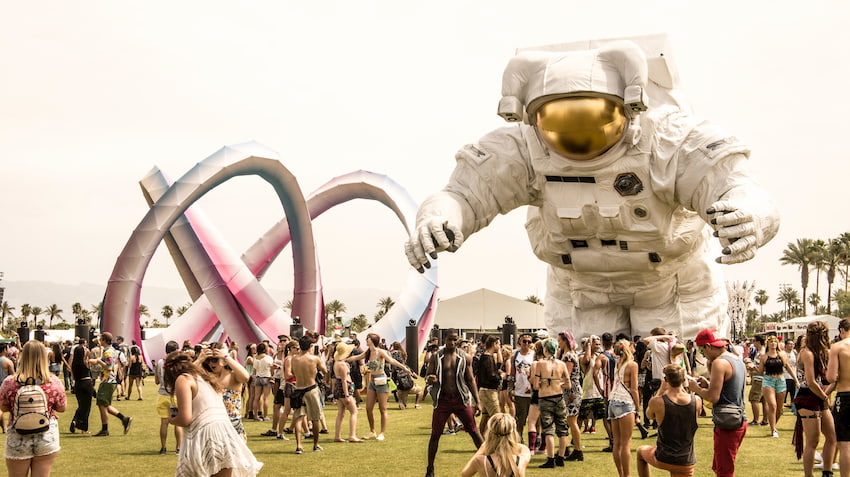 Where: Indio, CA— about 2 hours east of Los Angeles
When: April
Price: $430 – $1000
Musical style: rock, pop, indie, hip hop, electronic
Better known by its simplified moniker "Coachella," this is perhaps the country's most famous music festival— so famous that traveling to this legendary celebration is practically a pilgrimage for some. Whether you're doing it for the musical artistry or doing it for the 'gram, there's one thing Coachella visitors can all agree on: it's an experience you'll never forget.
While music and art are the primary focus of Coachella, it's also become a gathering spot for various celebrities and fashion icons who often play a substantial role in shaping the rest of the year's popular culture trends. While you're jamming to your favorite band's best songs, you're almost guaranteed to catch a celebrity sighting or two during your time at this legendary festival.
Bus tip: Don't feel like camping on-site? We get it— camping definitely isn't for everyone. Let your private minibus be your personal shuttle between the festival grounds and your off-site hotel, as well as a resting place during the festival.
Each morning and night, you can leave when you feel like leaving without being tied to a predetermined schedule. Plus, your bus will be there to offer some private air-conditioned refuge and your super-secret snack stash.
Stagecoach Festival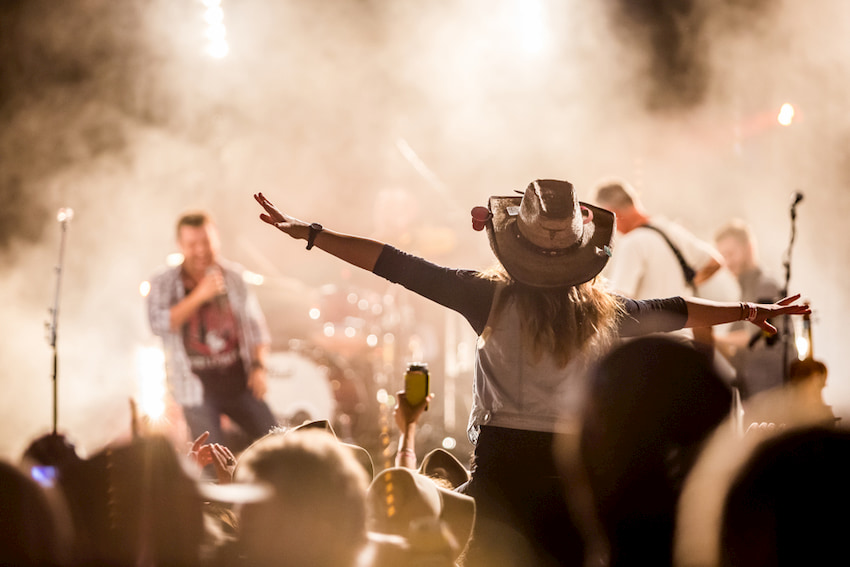 Where: Indio, CA— about 2 hours east of Los Angeles
When: April
Price: $370 – $1400
Musical style: country
Typically taking place only one week later, Stagecoach is considered to be the "Coachella of Country Music." Here, you'll find a range of country music artists, from mainstream names like Willie Nelson, Brad Paisley, and Carrie Underwood to up-and-coming artists about to hit their big break. Various subsets of country music can be enjoyed as well, including bluegrass, folk, and roots rock.
Bus tip: Feeling a wave of songwriting inspiration? Musical instruments aren't allowed on the festival grounds, but you can safely store guitars, recording devices, and other creative essentials right on your bus in case you need to take a quick break for an impromptu jam session.
Lightning in a Bottle
Where: California Central Coast— roughly 3-6 hours north of Los Angeles
When: May
Price: $300 – $400
Musical style: electronic
Lightning in a Bottle is more than just a music festival, though electronic music fans will be delighted to experience a lineup with names such as Disclosure, Flying Lotus, and Santigold, among others. LiB's focus on sustainability, community, and personal growth make it stand out above your typical run-of-the-mill party festivals. This is the festival to visit if you're interested in roughing it at the campgrounds (no "glamping" happening here), gazing upon psychedelic works of art, trying some yoga, developing bonds with complete strangers, and leaving the festival with new friends.
LiB's presenter, the Do LaB, also happens to be passionate about promoting sustainability, earning the festival an "Outstanding Award" from "A Greener Festival" for five consecutive years.
Bus tip: Boost your group's dedication to reducing carbon emissions by planning your transportation accordingly. Loading up onto a bus instead of taking separate cars can help optimize your per-passenger fuel economy.
Splash House
Where: Palm Springs, CA— about 2 hours east of Los Angeles
When: June and August
Price: $40 – $275
Musical style: house, disco, electronic
If you're in the mood for non-stop poolside dance parties, you'll want to add Splash House to your list of can't-miss LA music festivals this year. DJs keep the pool parties going by day while special after-hours events keep the fun going into the wee hours of the morning. Be sure to prepare ahead of time by stocking up on neon-colored swimsuits and floaties— the brighter, the better!
Bus tip: Need a quick break from the madness? If you're not planning on staying in a partnered hotel, hop back to your private charter bus to relax in a reclining seat and enjoy some quiet in the air conditioning. Outside food & drink is prohibited at Splash House, so now's your chance to dip into your stash of your favorite snacks & drinks!
HARD Summer Music Festival
Where: Fontana, CA— about 1 hour east of Los Angeles
When: August
Price: $80 – $250
Musical style: EDM, hip-hop
If you're eager to spend the last days of summer dancing the night away, there's no better way to do it than with some of the best EDM and hip-hop artists leading the way. In recent years, this festival has seen a change in management, leading to higher production values and more good times for all.
Bus tip: Tired of waiting around in the restroom line? Hop back to your private charter bus to take advantage of the on-board restroom.
Ohana Festival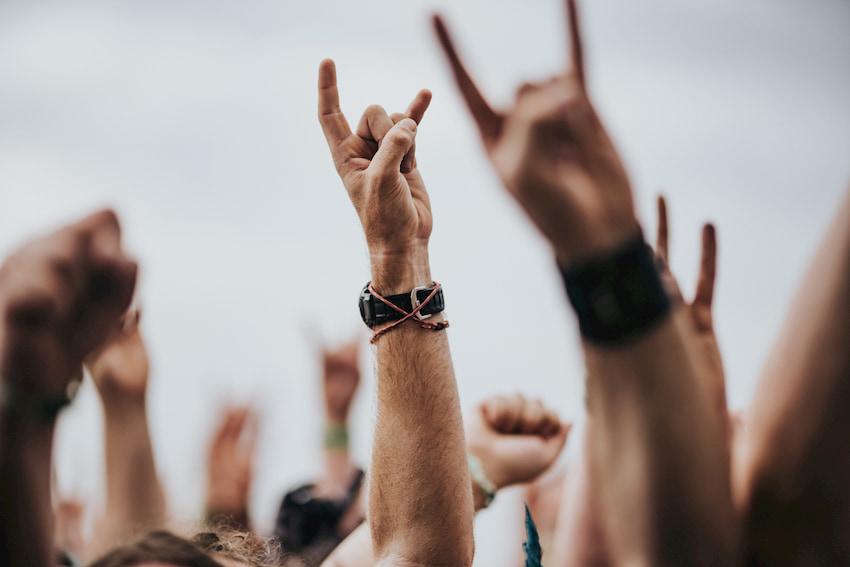 Where: Dana Point, CA— about 1 hour south of Los Angeles
When: September
Price: $130 – $1350
Musical style: rock, singer-songwriter
Co-founded by Pearl Jam's Eddie Vedder and professional surfing's Kelly Slater, this 3-day rock festival celebrates a diverse music lineup for a good cause— a portion of the proceeds are donated to help keep California's coast beautiful. Food trucks and local restaurants will be available for sustenance as well as craft beer, wine, and signature cocktails for adult guests. However, you won't need to leave the kiddos behind— Ohana is a family-friendly event, where guests of all ages are welcome to join in the fun.
Bus tip: If you've spent more than 5 minutes in a car with young kids, you know that they can get restless on road trips. On the way to Ohana, ditch the car for a spacious minibus and leave the driving to a professional so you can focus on spending quality time with your kids while you're on the road!
Desert Daze
Where: Lake Perris, CA— about 1 hour east of Los Angeles
When: October
Price: $200 – $500
Musical style: vintage rock n' roll
A bit smaller than many other well-known LA festivals, Desert Daze promises to be "catering to weirdos but embracing to all" through a 3-day musical celebration. Chill, laid-back rock vibes and surreal art make for an unforgettable experience in this little desert oasis. Stick around for overnight camping, but not the super-hardcore roughing-it kind of camping— showers and bathrooms are at your disposal for a little sense of normalcy.
Bus tip: Stuck with a dying phone? Take advantage of your bus's power outlets to charge up before heading back out to the festivities.
Planning Your LA Music Festival Road Trip
Got a festival or two in mind? Let us get you there while you focus on having the time of your life celebrating your favorite music! Secure your private charter bus rental to or from Los Angeles and let us handle the travel logistics. We're available 24/7 to provide you with a free quote for your trip and get you on the road.
Need a charter bus in Los Angeles?