What You Need to Know Before Chartering a Bus From LA to Vegas
Though Los Angeles is known for its glitz and glamor, Las Vegas is on a level all its own. Southern California residents flock to Vegas–only four hours from the heart of LA–for bachelorette parties, sporting events, birthdays, and more.
In fact, more than 20% of Sin City's visitors in 2016 were from California, with Los Angeles residents contributing to almost 8% of all Vegas tourism alone.
But a fun weekend is quickly spoiled by complicated travel plans, causing more and more groups to choose charter bus transportation to Vegas. In the time it takes to fly to Vegas — including arriving at McCarran International Airport two hours early to navigate security lines, sitting through a flight, waiting for luggage at baggage claim, and hailing cabs to the hotel — you could take a comfortable, door-to-door bus ride.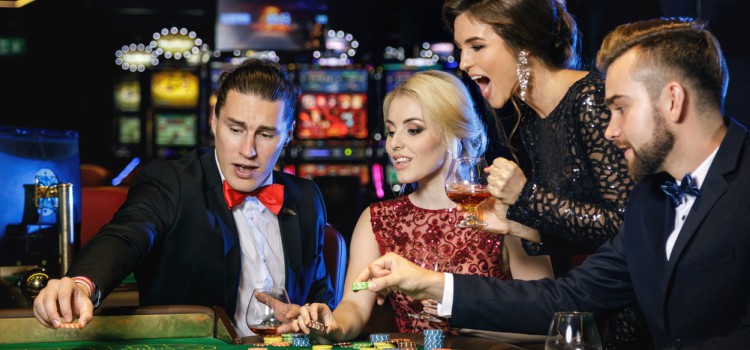 To simplify the reservation process, here are three things to you need to know before booking your charter bus to Vegas:
1. Where you'll go in and around Vegas
What do you want to do and see? Along with the number of passengers in your group, you'll need to finalize all pick up and drop off addresses, dates, and times before making your bus reservation. When you call us at 310-667-6197, your reservation specialist will use this information to determine what type of bus is right for you.
Don't forget to include any sights you'd like to see along the way, like Seven Magic Mountains, or day trips to you want to take near Vegas, such as to the Grand Canyon.
2. What you'll bring on the bus
In Vegas, there's daytime attire and night time attire. You wouldn't be comfortable wearing heels or dress shoes all day, and you wouldn't want to wear jean shorts to a fancy club at night. If you plan to do any hiking at national parks outside the city, you'll also need to bring athletic outfits and gear as well.
You'll have plenty of room for luggage in your motorcoach's storage bays and overhead compartments. Groups with fewer than 56 people will likely have room for everyone to bring an additional piece of luggage. Check with your bus rental company ahead of time to see how much luggage you can bring, and convey this information to your group.
The closer you are to the Vegas Strip, the more expensive alcohol will be. Consider bringing your own alcohol from home to enjoy at your hotel. You can easily store it below the bus's cabin, and some bus service providers will allow you to consume adult beverages while riding on the bus. Check with your reservation specialist if alcohol is allowed on-board the motorcoach at the time of booking.
3. Where your driver will stay overnight
Unless you're only staying in Las Vegas for a day, you'll need to book your driver's accommodations as well as your own. Since your driver will be responsible for your group's safety the whole time you're on the road, it's imperative they get a good night's sleep at a quality hotel.
You certainly don't need to book a room for them at a luxury hotel & casino, but it is recommended that you book accommodations that have a three-star rating or higher. If you can find vacancy at a hotel that has room for charter bus parking like the Travelodge Las Vegas Center Strip — even better!
Once you've worked out your itinerary, packing list, and driver's accommodations, you're ready to book your trip. Call us 24/7 at 310-667-6197 for a free consultation and no-obligation estimate, and we'll ensure that your bus trip to Vegas is unforgettable!
Need a charter bus in Los Angeles?