7 LA Team Building Events That Are Anything But Boring
The time has come once again to coordinate your company's next team building event, and you're worried that whatever you plan will be met with groans and eyerolls.
Now is not the time for yet another zombie apocalypse-themed escape room.
Or mortifying icebreaker games, forced exercises in oversharing, and endless trust falls in a rented-out retreat center.
Or an awkward company barbecue in your coworker's backyard—sorry, Jerry from Accounting, but maybe next year.
No. You've got the entirety of LA and all its entertainment possibilities at your fingertips, and you're ready to make the most of it.
You've come to the right place.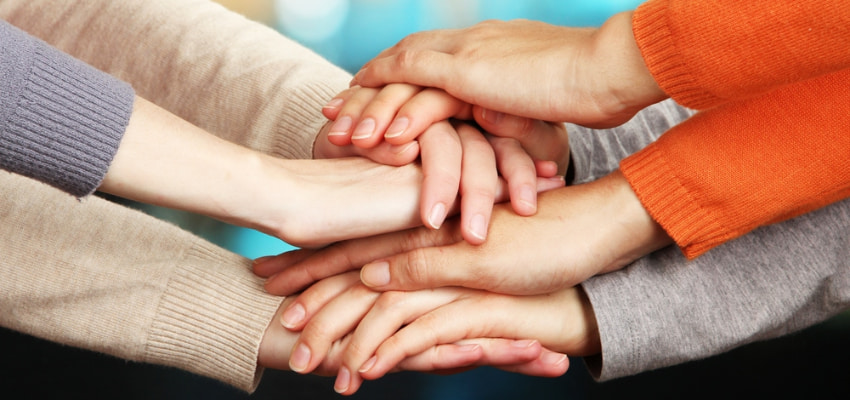 As the experts in corporate group travel in the city, we at Los Angeles Charter Bus Company have provided transportation for tons of LA team building events over the years. We know that in order to throw a successful company outing, you need to pick something that'll actually keep everyone engaged.
That's why we specialize in personalized bus rentals to suit every business, from deluxe minibus shuttles for budding start-ups to full-sized charter buses to seat an entire corporation. We'll set them up with amenities like plush seating, WiFi, TVs, and more to keep them comfy in-transit, so they'll be ready to step outside their comfort zone once they arrive at any of these Los Angeles team building events:
1. Vandalize Company Property
… or just a canvas, if that's more your speed.
Firefly Events connects companies with professional graffiti artists for an employee event that is one part team building and cooperation exercise, one part street art masterclass.
As long as you've got an outdoor space with plenty of ventilation and room to lay down a dropcloth, your team can test your artistic skills anywhere in town: the local park, the exterior of your parking deck, next to the Venice Beach graffiti walls, you name it!
The setup is simple. Break off into groups, and your provided expert will teach each crew one aspect of what makes a graffiti masterpiece. Once you've mastered it, everyone reconvenes, shares their newfound artistic skills to the rest, and combine forces to create the ultimate, collaborative artwork.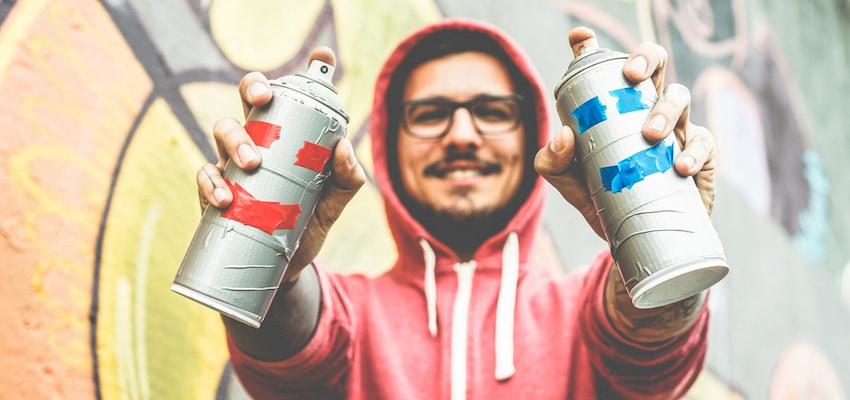 2. Host a De-stress Session at a Cat Cafe
Okay, so your entire team is stressed over the next Big Deadline. Tension is high and patience is wearing thin. How do you ensure no one snaps?
How about petting a few cats and sipping some mimosas?
Plan a private event at any of Los Angeles' beloved cat cafes, and your team can cuddle their stress away with these swanky lounges' 100% adoptable kitties.
Not sure where to book? Well, it depends on your group's size and the vibe you're trying to capture:
Crumbs & Whiskers, Beverly Hills.
Extremely Instagrammable venue with top-tier celebrity-spotting potential—frequented by the likes of Drew Barrymore, Jennifer Garner, and Nicole Kidman. Lounge accommodates up to 20 people at a time.
CatCafe Lounge, West LA with a kitten cafe Downtown.
The first nonprofit cat cafe in Los Angeles. Spacious playzone and a mean cold brew. Lounge accommodates up to 15 people at a time. 
Catmosphere Laguna, Laguna Beach.
A bit out-of-the-way from central LA, but has a solid menu. Fresh salads, macarons, local Cali wines, and "Meowmosas." Lounge accommodates up to 12 people at a time.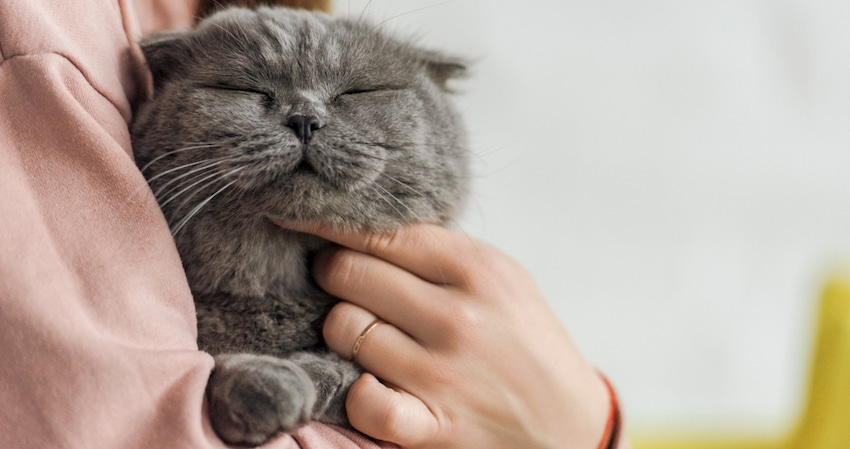 3. Decorate Your Cake and Eat It Too
If your office has a strong sweet tooth, we recommend hitting up Duff's Cakemix, stat.
Although this DIY cake decorating shop—founded by everyone's favorite goatee'd celebrity baker, Duff Goldman—is a hotspot for kid's birthday parties, summer camps, and field trips, that doesn't mean you and your coworkers have to miss out on all the fun.
When you reserve one of the West Hollywood, Pasadena, or Tarzana studios, you've got two options: a personalized workshop where a master baker shows you the cake-making ropes, or a 2-hour freestyle where you can let your creativity run wild.
Everyone gets a cake, and everyone gets to take their masterpieces home. What more could you ask for?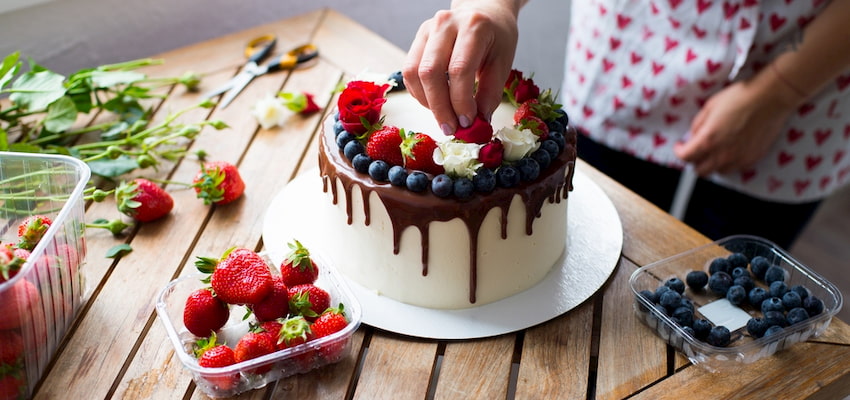 4. Become a Master Gin Crafter
Want an excuse to get tipsy in the middle of the work week? Step right up to Greenbar Distillery's gin crafting academy, on the fringes of the Fashion District and Boyle Heights.
Besides catching a buzz with your coworkers, this distillery offers private parties the chance to concoct their own unique gins, seasoned with organic spices, herbs, and local fruit.
Your reservation includes a guided tour of the distillery, a crash course on the storied history of gin, a flight of 6 craft spirits to taste-test, a signature gin-based cocktail, and—the pièce de résistance—a one-on-one crafting session with a professional gin-meister.
You even get to take home a bottle of whatever unique seasoned gin you create!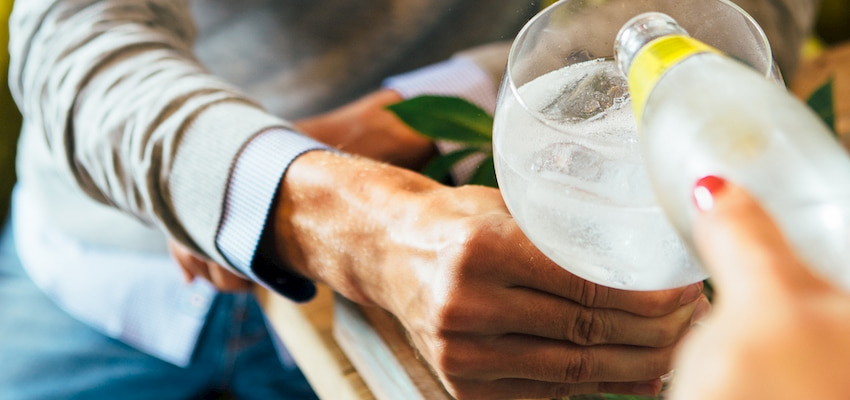 5. Hang Ten at Costa Mesa
Admit it. We've all had the fantasy of dropping everything and become a carefree SoCal surfer bro, hair tossed by the wind and the sun on your wetsuited shoulders
Don't let your dreams be dreams. Make them a reality—if only for one day—and book a group surfing lesson for your next team building event.
Kula Nalu Ocean Sports can pair your team with a pro surfing instructor and set everyone up to carve along Huntington Beach. You won't even need to bring your own wetsuit, board, or sunscreen.
Just show up with your bus full of coworkers, pre-filled liability waivers, and a can-do attitude, and let the gnarly waves and subsequent adrenaline rush take care of the rest.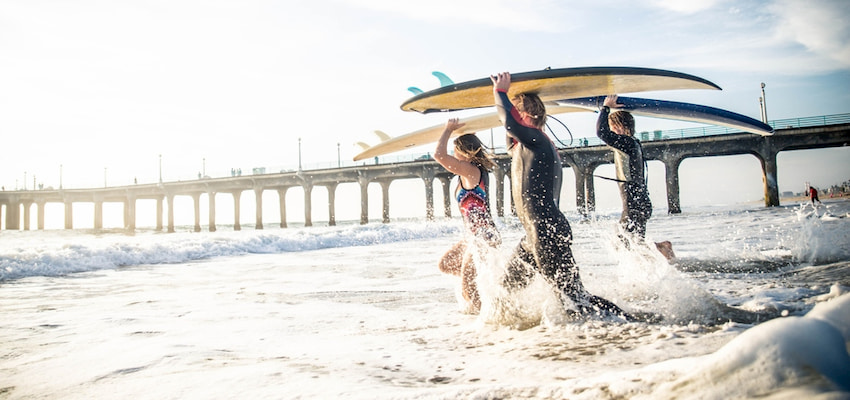 6. Travel Through Time in a VR Playground
2 controllers. 1 comfortable, glasses-friendly headset. 1 time travel adventure that transcends physical reality.
The virtual fate of virtual history is in your team's virtual hands.
Virtual Room, Los Angeles' exclusive virtual reality lounge, offers a variety of team-based virtual reality puzzle-solving games, each lasting from 40-50 minutes.
When you book a private event here, your team will have premium access to their entire facility, which can accommodate anywhere between 8 and 100 players when split into teams of 4. Catering services are even available upon request.
Each player gets their own 100 square foot game room that's guaranteed to minimize motion sickness, and a fun photobooth-style souvenir once they've completed their mission.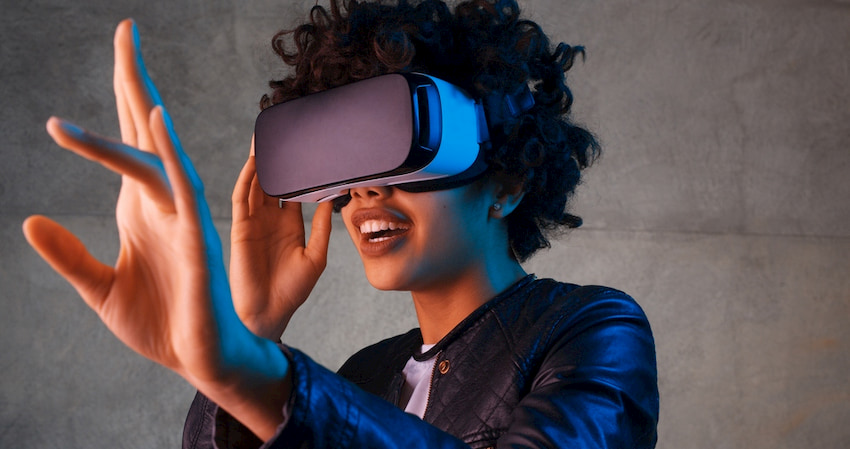 7. School Your Coworkers at Sky Zone
Two words: Trampoline dodgeball.
As if the heart-pounding drama of our favorite gym class activity wasn't enough, these guys had to throw wall-to-wall springboards and trampolines into the mix. Genius.
Because nothing says "team building" quite like nailing a sweet backflip and clobbering your boss with a dodgeball, the Sky Zone in Torrance can accommodate corporate teams and private events of all shapes and sizes. Even if your coworkers aren't feeling the competitive spirit, there's plenty of bounce rooms, party rooms, and meeting spaces to go around.
Pro tip: Save your coworkers precious bounce time by having them fill out the online waiver before you arrive.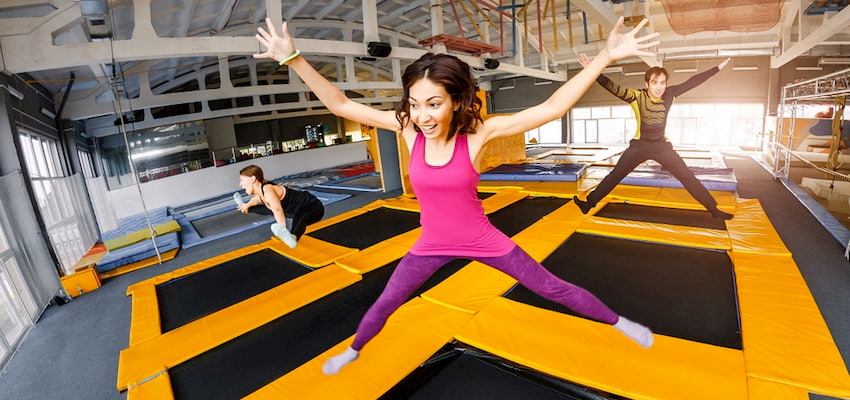 Plan Your One-of-a-Kind Los Angeles Company Outing
Ready to embark? No matter what team building event you have in store for your team, ensure they arrive safely, on time, and all at once with a private transportation rental from Los Angeles Charter Bus Company. We'll handle all the headache-worthy travel, navigation, and parking details so you won't have to, from initial pickup to final dropoff. Our 24/7 representatives are always here to take your call, and we'd be more than happy to assist you with any group transportation inquiries you have throughout Los Angeles. Drop us a line at 310-667-6197​ today for a free, no-obligation quote!
Need a charter bus in Los Angeles?