5 Can't-Miss Fall and Winter Events in Los Angeles
Unlike its fashion and entertainment, Los Angeles' seasonal changes are subtle and understated. Most trees cling to their leaves in the fall, and you'll only know it's winter when you find yourself reaching for a light sweater.
Because the climate is so constant here, you're never without fun outdoor events to attend. From Oktoberfests to holiday parades, Los Angeles has annual events help you trade in your summer vibes for an even better fall and winter.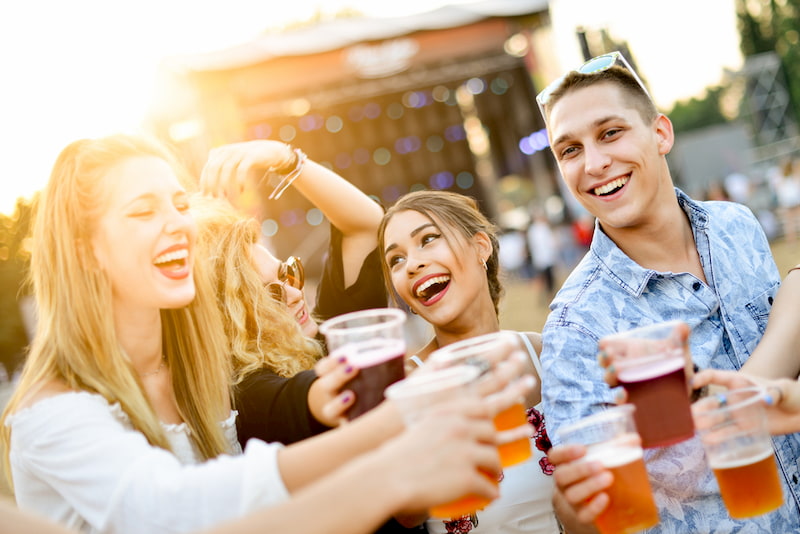 To help you decide which events to mark on your calendar, our team at Los Angeles Charter Bus Company compiled a list of our favorite happenings. As you've probably guessed, we're obsessed with making group travel fun and hassle-free, so we've included some tips throughout the guide to help make your trip easier.
Oktoberfest at Alpine Village
What: the longest running Bavarian festival in Southern California
Where: Alpine Village, 833 W Torrance Blvd., Torrance, CA 90502 (about 25 minutes east of Long Beach)
When: Lasts from early September to late October
Price: General admission tickets range $10-25, depending on the day you visit
If your idea of paradise includes biergartens and strudel, you'll never want to leave the Oktoberfest celebration at Alpine Village. Come ready to sing familiar German songs, learn new dance moves, and drink the best beer this side of Amerika.
Bus Tip: Instead of appointing a friend as your group's designated driver, opt for a shared ride experience with Los Angeles Charter Bus Company. When you rent a charter bus, you automatically have your own driver to shuttle you around. In most cases, you can even drink on the bus on the way to the festival–but be sure to ask your reservation specialist to book a bus that allows alcohol on board.
Hollywood Halloween Carnaval
What: One of the largest Halloween street parties in LA
Where: West Hollywood
When: The night of October 31st
Price: There's no admission fee, but you'll want to bring some cash for food and drinks at participating restaurants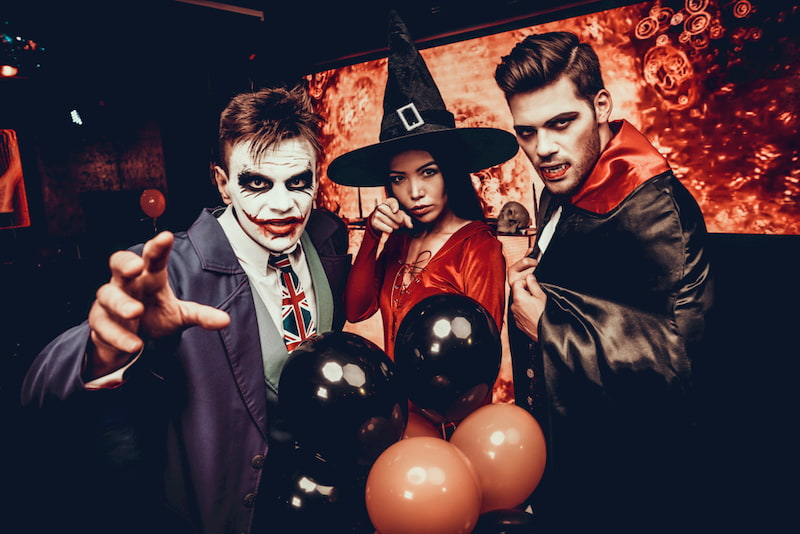 Once a year, costumed thrill-seekers overtake Santa Monica Boulevard for WeHo's Halloween Carnaval. Join the more than 500,000 annual attendees for dancing, late night food truck binges, and some of the most extravagant Halloween costumes you've ever seen.
Bus Tip: The event's organizers recommend using rideshare services in lieu of parking nearby to cut down on traffic. Your charter bus driver can drop off your group of wild and crazy party-goers at one of the twelve rideshare zones in West Hollywood so you can bypass congested public transportation.
Hollywood Christmas Parade
What: An annual holiday parade
Where: Along Hollywood Boulevard and Sunset Boulevard
When: The Sunday after Thanksgiving
Price: Grandstand seats may be purchased (proceeds benefit Toys for Tots) for $32.50-85; general admission is free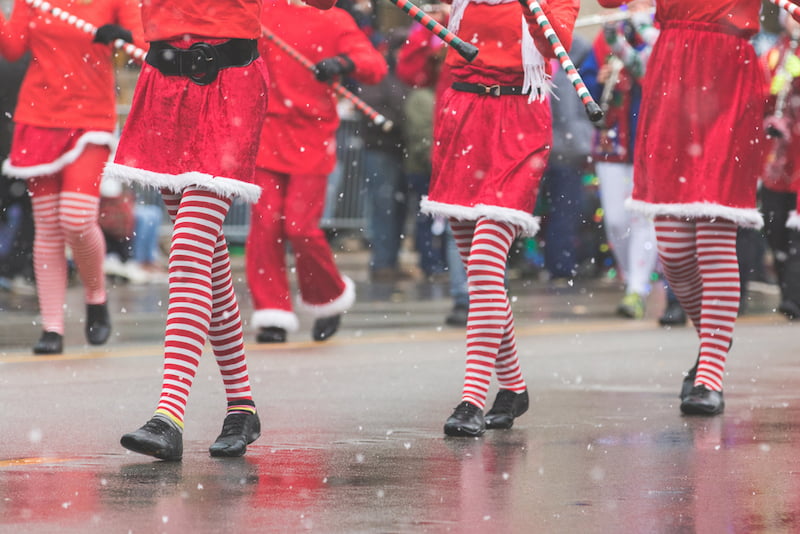 You don't have to travel to New York City for the holidays to get in on elaborate parades. LA hosts its own Hollywood Christmas Parade, featuring equestrian acts, celebrity performances, and larger-than-life balloon characters.
Bus Tip: Call the Hollywood Christmas Parade's organizers ahead of time to learn about group discounts on Grandstand ticket packages. Because seats are assigned on a first-come, first-served basis, ask your charter bus reservation specialist to coordinate an early drop-off time so everyone can watch the parade together.
Marina Del Rey Holiday Boat Parade
What: A holiday-themed boat parade and light show
Where: Marina Del Rey, about 20 minutes south of Santa Monica
When: Mid-December
Price: Free
Can't get enough holiday parades? See the fireworks show and extravagant nautical holiday light displays at the Marina Del Rey Holiday Boat Parade. Each year, boat enthusiasts of all ages compete to see whose boat will take home trophies for Best Theme, Best Spirit, Best Music, and more.
Bus Tip: Using the parade route map on the event's website, decide ahead of time where you and your group members want to watch the parade. Communicate this information to your charter bus reservation specialist so they can assist you in coordinating the best drop-off location.
LA Golden Dragon Parade
What: A parade celebrating the Chinese New Year
Where: Chinatown's Central Plaza in Downtown LA
When: Early February
Price: Free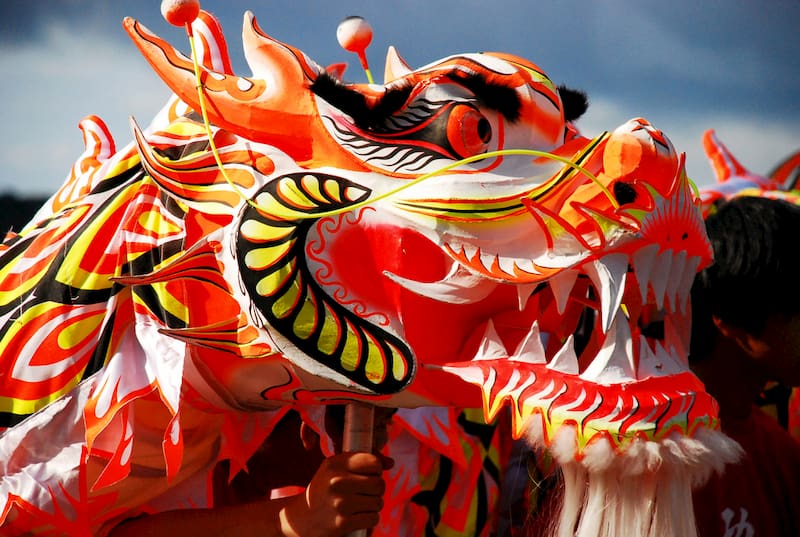 Join more than 110,000 spectators in celebrating the Chinese New Year at this year's LA Golden Dragon Parade. This cultural event has taken place in Chinatown for more than 120 years and features Asian artists, performers, vibrant parade floats, celebrity guests, a noodle-eating contest, and more.
Bus Tip: With so many people attending this event each year, relying on rideshare apps or public transportation is a recipe for disaster. Keep your group of friends and family together with a minibus rental to ensure everyone arrives safely and on time for the parade.
Group Transportation with Los Angeles Charter Bus
If transporting a large group of people to crowded events in Los Angeles sounds daunting, it's because it is. Telling everyone to meet at a nearby location leads to group members getting lost, which can cause the rest of your group to miss part of the event.
Prevent the frantic phone calls and disappointment by booking a full-sized charter bus or minibus from LA Charter Bus Company. Everyone can ride together to the festival or parade, and you won't need to worry about navigation or parking. Your driver will simply drop off your group at the location of the event and promptly pick you up at the time and place of your choosing, removing the guesswork in the question, "How in the world are we going to get home?"
Whatever you need in a bus rental–whether it's TV monitors, WiFi, power outlets, or restrooms–Los Angeles Charter Bus Company will help you find the right motorcoach. Call our reservation specialists today at 310-667-6197 for your no-obligation quote.
Need a charter bus in Los Angeles?