Exploring the History of LA's Movie Industry
No industry has shaped the history of Los Angeles more than the film business. When you visit LA, you'll find the locations where your favorite movies were shot, sidewalk stars to honor film's greatest celebrities, and plenty of backstage studio tours. Best of all, when you book your trip with us, you won't have to worry about finding a parking spot or weaving through LA's infamous traffic. 
Los Angeles Charter Bus Company can help you and your friends or students reach all of the film-inspired locations on your itinerary. Just give us a call at 310-667-6197 to book an air-conditioned charter bus with a professional driver for your next trip to these cinematic sights.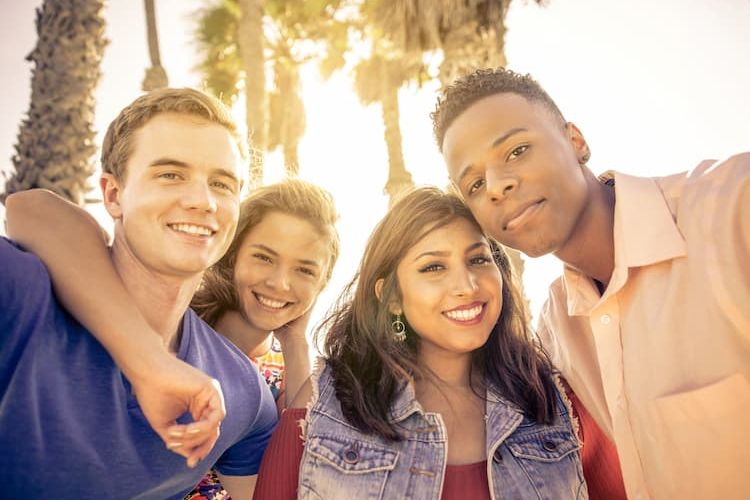 Griffith Observatory
Many tour groups visit Griffith Observatory for its stunning views of Los Angeles, its 1930s Art Deco architecture, and its planetarium shows. But if you're a film buff, you know that the observatory has also been a filming location for many movies, including La La Land, The Terminator, and Rebel Without a Cause. 
The observatory has another connection to Rebel as well—it features a bust honoring James Dean that Kenneth Kendall began sculpting on the same night Dean died in his tragic car accident. When your group visits, you can plan a film-themed tour of the grounds and observatory and then throw in a planetarium show as a bonus. 
Address: 2800 E Observatory Rd, Los Angeles, CA 90027
Charter bus parking: Tour buses aren't allowed to go all the way up to Griffith Observatory, but your bus can park at the Greek Theatre nearby. You can then climb or take Griffith Park's shuttle service up to the observatory.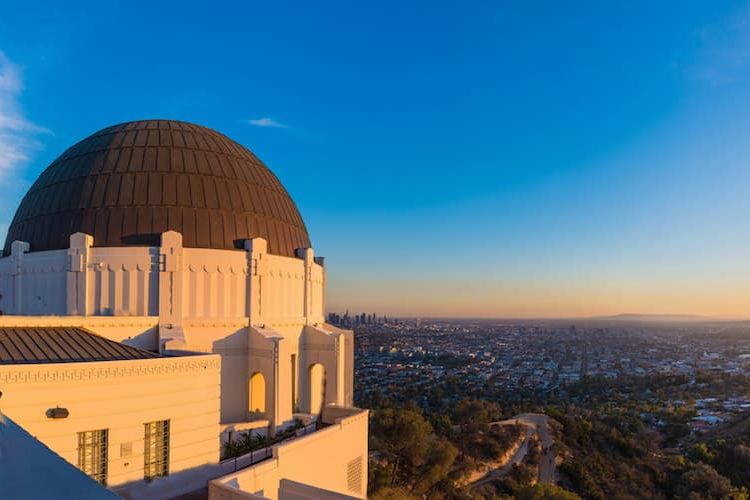 Universal Studios Hollywood
Universal Studios Hollywood may be known primarily as a theme park, but parts of it still serve as a working studio. Movie buffs can sign up for the Studio Tour: a 60-minute, wheelchair-accessible tram ride that gives you a behind-the-scenes look at how movies are made. The tour will also take your group to the largest street movie set in Hollywood history. 
Consisting of 13 city blocks spread across four acres, Universal's street set was designed in consultation with Steven Spielberg and has been used for more movies and TV shows than any other single set in the world. In addition to the street set, the Studio Tour includes the wreckage used in War of the Worlds, a shark robot that looks like the original Jaws, and the Bates Motel from Psycho. 
Address: 100 Universal City Plaza, Universal City, CA 91608
Charter bus parking: Universal Studios has multiple parking garages, but since motorcoaches rarely fit in garages, you can let Universal know you're bringing a charter bus when you book your tickets. They'll provide guidance on where your driver can park.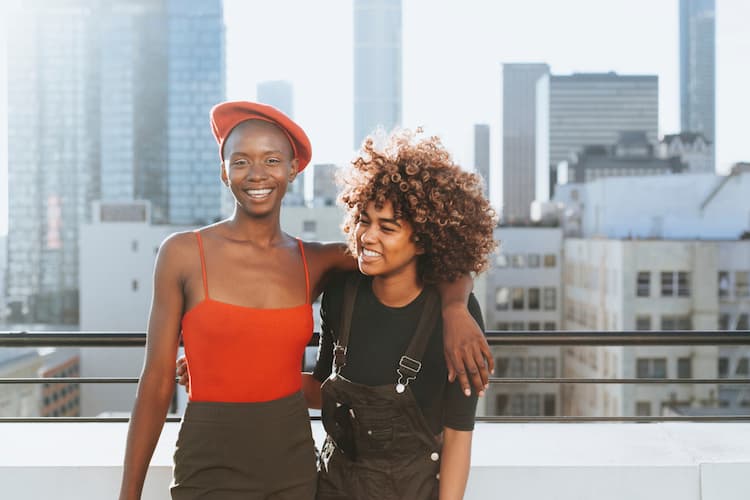 Union Station
The largest passenger railroad terminal in the West, Union Station serves both the LA Metro and interstate railways like Amtrak. Many tour groups quickly pass through the station to catch the metro to Universal Studios or downtown Hollywood. But this beautiful Spanish Colonial Revival building is packed with film history in its own right. 
Constructed in 1939, Union Station has served as a set for many movies over the past 80 years, including Blade Runner, The Dark Knight Rises, and Pearl Harbor. Union Station is also wheelchair-accessible, so everyone in your group can take pictures before you hop on a train to your next destination. 
Address: 800 N Alameda St, Los Angeles, CA 90012
Charter bus parking: Union Station has two lots, Lots B and D, where you may be able to leave your bus. The lots are open from 4 a.m. to 2 a.m., and the cost depends on how long you leave your bus and the size of your vehicle. If you'd like to park in the lot and take the train for a few hours, you can easily do so, as long as you don't leave your bus overnight.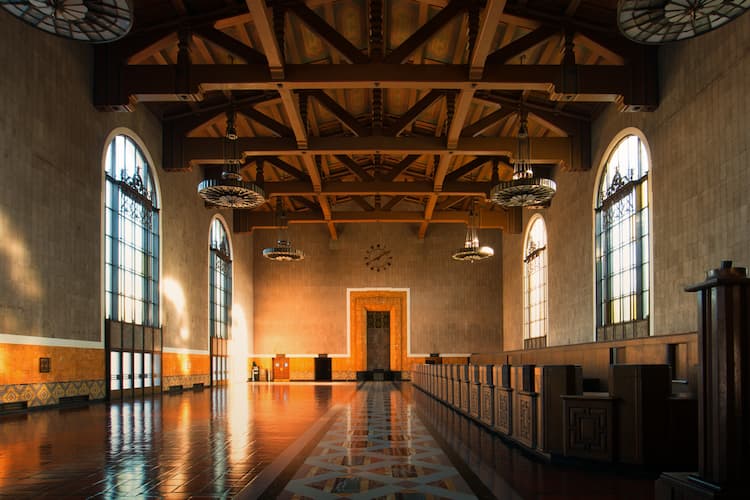 Warner Bros. Studio Tour
Although Los Angeles has quite a few studio tours, the Warner Bros. tour remains one of the most popular. The standard tour lasts 2-3 hours. You can also sign up for the Classics Tour, which focuses on the sets for older films, or the Deluxe Tour, which includes more backlots than any other tour and is 5 hours long. 
All three tours will take you through multiple backlots and soundstages at one of the oldest movie studios in the world. Some of the most popular stops include the DC Universe exhibits, the Harry Potter displays, the set of The Big Bang Theory, and the Central Perk set from Friends, where you can actually sit on the famous sofa and buy a cup of coffee. 
Address: 3400 Warner Blvd, Burbank, CA 91505
Charter bus parking: Motorcoaches and other large vehicles are not allowed to park on site for the studio tour, but your charter bus driver can drop you off at the studio, park in a public lot, and then return to pick you up when your tour is over.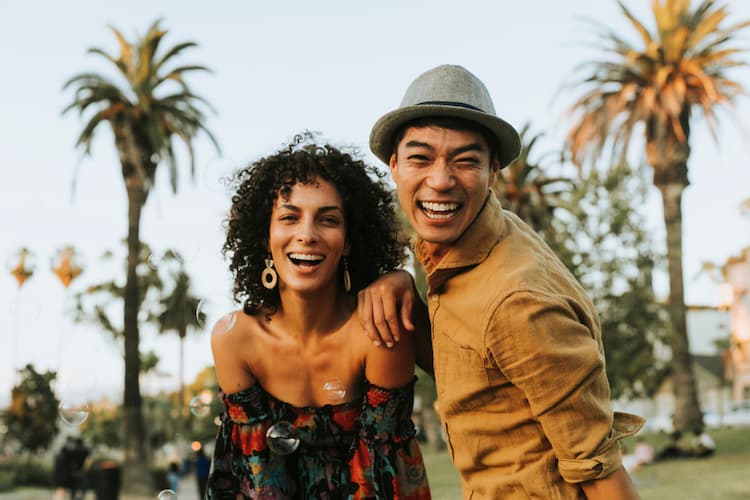 TCL Chinese Theatre (originally Grauman's Chinese Theatre)
The Chinese Theatre was founded in 1927 by Sid Grauman, a movie theatre tycoon who designed the building with the help of Chinese poet and film director Moon Quon and architect Raymond Kennedy. The bells, pagodas, and Heaven Dog statues were imported from China, and Quon's team of Chinese artists created additional statues to decorate the 90-foot facade.
Although the Chinese Theatre is now owned by TCL, the building still has its original bronze roof, 30-foot stone dragon, and coral columns with wrought-iron masks. If you want to see the inside of the theatre instead of just the outside, your group can join one of the daily VIP Tours. The tour will take you through the ornate lobby, the renovated IMAX theatre, and the "Forecourt of the Stars," where you can see handprints from Shirley Temple, Judy Garland, and Fred Astaire. 
Address: 6925 Hollywood Blvd, Hollywood, CA 90028
Charter bus parking: Although the TCL Chinese Theatre doesn't have parking, your bus driver may be able to find a spot in a nearby paid lot after dropping you off in front of the theatre.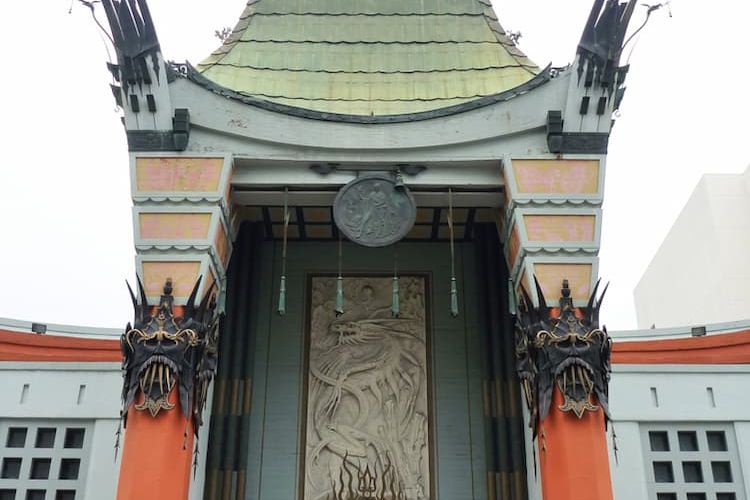 Hollywood Walk of Fame
No movie lover can go to LA without seeing the Hollywood Walk of Fame. Ask your charter bus driver to drop you off near the intersection of Hollywood and Vine boulevards, where you'll find 15 blocks of black squares embossed with coral stars that contain the names of the greatest actors in movie history. 
The Hollywood Walk of Fame was originally conceived by E.M. Stuart in 1953, but the first squares weren't completed until 1960. Since then, more than 2,500 stars have been added to the Walk. If you're lucky, you may even get to witness a live star ceremony during your group visit. 
Address: Hollywood Blvd and Vine St, Los Angeles, CA 90028
Charter bus parking: Like the TCL Chinese Theatre, the Hollywood Walk of Fame is located in an area with minimal parking. Your charter bus driver can drop you off and then park in a paid lot that accepts buses.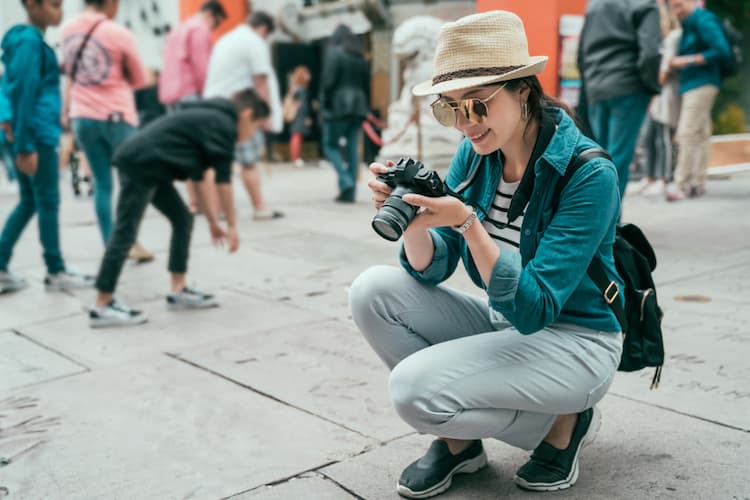 Santa Monica Pier
The Santa Monica Pier isn't just one of Los Angeles's most famous destinations—it's also a common filming location for movies and TV shows. You may have seen the pier in movies like The Sting, Iron Man, Forrest Gump, and Hancock or in shows like 24, Gilmore Girls, Grey's Anatomy, and Modern Family. 
Originally opened in 1909, Santa Monica Pier still draws crowds with its arcade games, Ferris wheel, and roller coaster. After you go on a few rides, take your group for a walk along the nearby beach or go on a picnic before you hop back on your bus. 
Address: 200 Santa Monica Pier, Santa Monica, CA 90401
Charter bus parking: You can find bus parking in the Lot 1 North parking lot at 1550 Pacific Coast Highway, north of the Santa Monica Pier. This lot is open from 6 a.m.-2 a.m., and parking fees vary by season.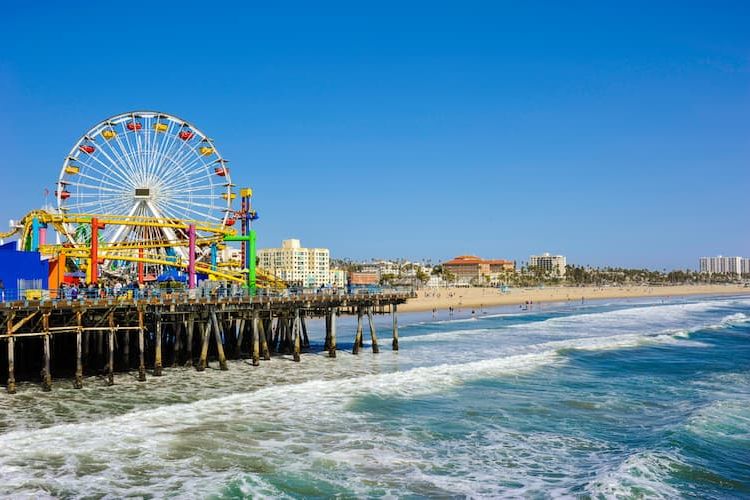 Experience Los Angeles's Movie History
There's no better city for cinephiles than Los Angeles. And whether you want to stroll along the Hollywood Walk of Fame or take a studio tour at Warner Bros., Los Angeles Charter Bus Company has your group covered. We'll provide a charter bus with reclining seats, AC, and TVs and DVD players so you can watch movies in between seeing where they were filmed. Just give us a call at 310-667-6197 to book today.
Need a charter bus in Los Angeles?