LGBTQ+ Adventures in LA, Part 1 – Everything But the Bars
Los Angeles may not have the same reputation as a gay mecca as San Francisco, but with its vibrant mix of queer-oriented coffee shops, stores and drag shows, it has earned its status as an LGBTQ+ hotspot. And that's before diving into the bar scene. LA has a lot of awesome gay bars. So many, in fact, that they managed to transform this blog post into a two-parter.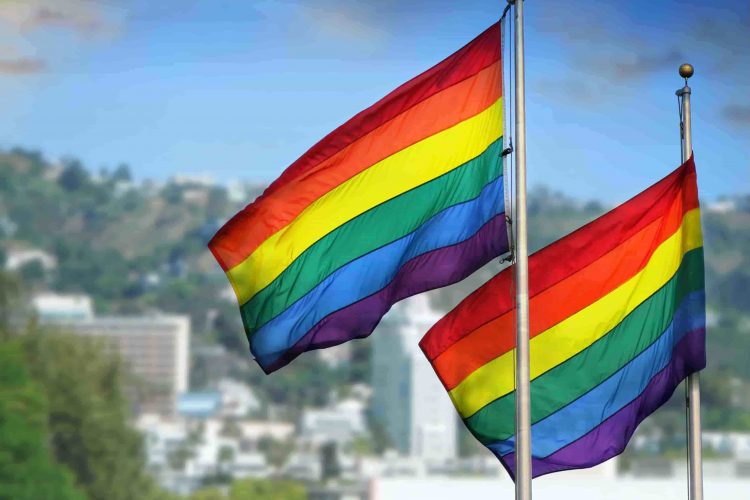 So for now, let's put the bars aside and focus on all the queer-friendly daytime attractions in LA. Whether you're part of a university LGBTQ+ group or a group of friends gathering for Pride, you'll find plenty to do in the City of Angels, and Los Angeles Charter Bus Company can help you reach all of it. Call 310-667-6197 for an estimate on your charter bus, and then craft your itinerary using the below suggestions.
Shopping
West Hollywood, LA's most famous gayborhood, provides a home for many queer-oriented stores. Start your journey at Book Soup or Skylight Books, two independent shops that have earned a spot on Lambda Literary's LGBT-friendly bookstores list. 
In addition to impressive collections of books, both stores feature Lambda Literary and Lambda Litfest events that welcome Latinx, Black, non-binary, trans, and indigenous writers. Because who wants a queer bookstore that doesn't embrace intersectionality? No one I want to hang out with.
Once you've scratched your literary itch, you can indulge your love of fashion. If you have expensive taste, West Hollywood is home to designer stores like Armani Exchange and Christian Louboutin. But if you want part of your money to go to immigrant, reproductive, and human rights organizations, why not stop by Wildfang, a woman-founded and woman-run, feminist, queer-friendly business.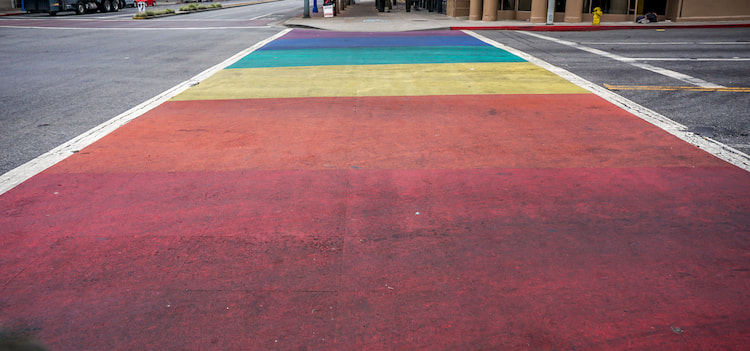 Speaking of causes, you can also buy merchandise at the Los Angeles LGBT Center. The Center provides legal services, housing assistance, and medical treatment for vulnerable members of the LGBTQ+ community, so you'll be helping your people while sporting your rainbow gear. 
If you're taking your charter bus to Long Beach, chosen by The Advocate as one of the "gayest cities in America," make sure to stop at the AIDS Assistance Thrift Store. This store has much more than just clothes—you can also shop for shoes, books, furniture, electronics, and home decor. 
Food and Coffee
When you need a break from shopping, you and your friends can relax at a queer-owned coffee shop or restaurant. Cuties in West Hollywood strives to offer a gathering space for all members of the LGBTQ+ community, not just the young, cis gay males that the bar scene often caters to. Decorated in hot pink and teal and sporting a rainbow awning, Cuties serves pastries, specialty coffees, and tea. It also lends meeting space to many community groups and hosts programs on food, music, and crafting.
If you're in Long Beach, Wide Eyes Open Palms is another queer-owned, feminist establishment that serves coffee and tea. You'll also find seasonal breakfast foods like frittata and speciality toast.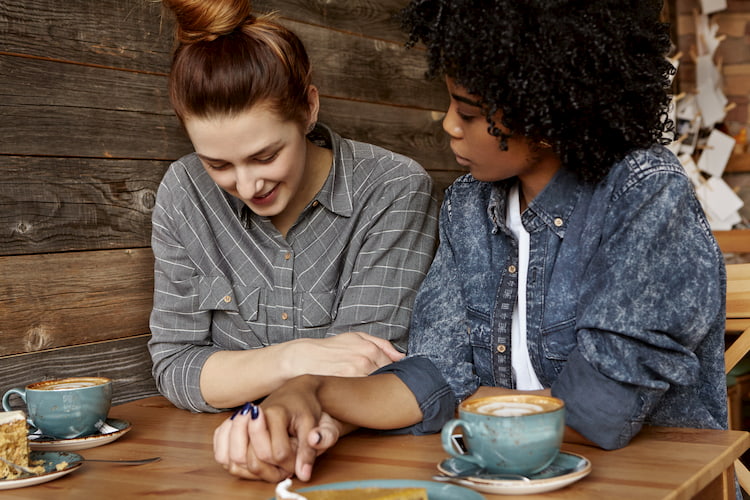 Feeling a little too hungry for just a pastry and coffee? Hamburger Mary's might have evolved into a chain, but the West Hollywood location is famous throughout the U.S. for the quality of its drag shows, including its acclaimed Sunday drag brunch. Bonus: it now has Beyond Meat burgers, a great option for my fellow queer vegetarians.
If you're craving Mexican food, check out Casito del Campo in Silver Lake, a staple queer restaurant since the 1960s. This one has a thriving bar and nightlife scene, but the restaurant opens at 11 am to serve lunch. The Abbey, also famous for its nightlife, started in WeHo in the 1990s as a coffee shop, and it still welcomes families for lunch, dinner, and brunch on weekends. 
Events
Once you've eaten, it's time for adventure. I probably don't have to tell you that LA Pride takes place every June in West Hollywood. If you're an LGBTQ+ person going to LA in June, chances are Pride is the reason you're there. And it's a great reason! LA Pride boasts not only a parade but also a music festival with major artists. In 2019, they had Meghan Trainor and Years and Years. 
The only downside: it's always hard to find parking in West Hollywood. It's even harder during Pride. Upside? If you're on a charter bus, your driver can drop you off near West Hollywood and you can walk a short distance to reach all of the fun.
LA also hosts Outfest, a major LGBTQ+ film festival held each July at the TCL Chinese 6 Theatres. Outfest features documentaries as well as fictional films and constantly strives to include more diversity in its offerings. This event also has very limited parking—it's held in Hollywood near the location of the Academy Awards. Hanging out in the center of Hollywood is pretty cool, but not great parking-wise. So once again, you'll probably want your charter bus to drop your group off nearby so you can walk the rest of the way. 
Don't worry that you won't be able to find queer fun if you go to LA outside of the summer months, though. Awesome shopping and dining are always available, and of course there's the not-yet-discussed and extremely popular nightlife. 
Book Your Charter Bus Before Taking Off for LA
Every LGBTQ+ person deserves to take at least one trip to Pride, a film festival, or just a super-cool city with their queer family. If you can make a trip to LA work, a charter bus is a great option for getting everyone around the city without you or your group having to cope with 405 traffic. Or 110 traffic. Or 101 traffic. LA has a lot of traffic, okay? And it's a lot easier to deal with when you're sitting in a reclining seat on an air-conditioned bus, streaming But I'm a Cheerleader for the millionth time and letting the driver get you through SoCal safely. 
Call Los Angeles Charter Bus Company at 310-667-6197 to ask about prices. And look out for part two of this series if you'd like to see a geeky lesbian attempt to navigate LA's queer nightlife. See you then!
Need a charter bus in Los Angeles?