LGBTQ+ Adventures in LA, Part 2 – Okay, Now the Bars
In Part 1 of this series, we explored the best queer-oriented things to do in LA during the day, from shopping and sipping coffee at LGBTQ+-owned businesses to attending film festivals and Pride. Now it's time to talk about what to do at night.
Los Angeles has one of the most vibrant gay bar scenes in the U.S. And although more and more gay bars have closed as mainstream spaces have become more accepting (at least for cis white men), going to a gay bar remains a rite of passage for many queer youth. I have never been to a regular nightclub, but I've been to gay clubs. When you're constantly surrounded by upsetting news stories, the pressure to take action 24/7, and family members who call your partner your roommate, sometimes you just need to get together with your community and dance.
Planning Your Night Out
So you're ready to bar hop, and you need transportation. Uber and Lyft are great when you're out with a small group, but if you're taking along the members of your university LGBTQ+ group or all of your friends, a minibus for 18-25 people might be a better option. Call Los Angeles Charter Bus Company at 310-667-6197 if you'd like to learn more about minibus prices before your LA bar-hopping night. Each bus includes free WiFi for looking up the next club you want to visit, reclining seats, and even TVs.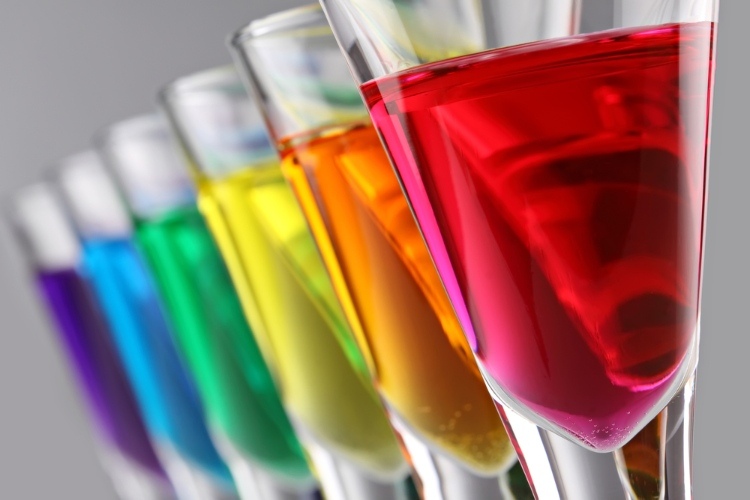 And now we come to the real question. You want to go to some gay bars in LA. You know who you're going with and how you're going to get there. But where do you go? Determining the best gay bar in LA is like determining the best Harry Potter book—it depends entirely on what you're looking for. So rather than attempting to rank the bars, I've listed some of the best for specific types of people, in the hope that you'll find a few that work for you. (An important note: there are no exclusively lesbian bars on this list, because there aren't any left in LA. It is very sad.) Okay, ready? Let's do this. 
The Bars
Great for First-Timers: The Abbey
LOGO called this West Hollywood mainstay "the best gay bar in the world" for a reason. Since its founding in 1991, The Abbey has served as a vital gathering place for the LGBTQ+ community in LA. When events like the passage of Prop 8 and the Supreme Court ruling on same-sex marriage occured, people flocked to The Abbey to mourn and to celebrate. During the day, The Abbey is a restaurant and bar. At night, it features male and female go-go dancers, loud music and plenty of drinks. Whether you're new to gay bars or just new to LA gay bars, you'll feel welcome at The Abbey. 
Great for Entertainment: Precinct
Precinct has changed the game for gay bars in downtown LA with its excellent drag shows and dance performances. Check out the Boulet Brothers' drag shows, Putería, a celebration of Latin music and Latino men, and Bearracuda (you can probably guess what that one is all about!). There are a lot of excellent places to see drag and dancing on this list, but Precinct stands out for the sheer variety of its entertainment offerings.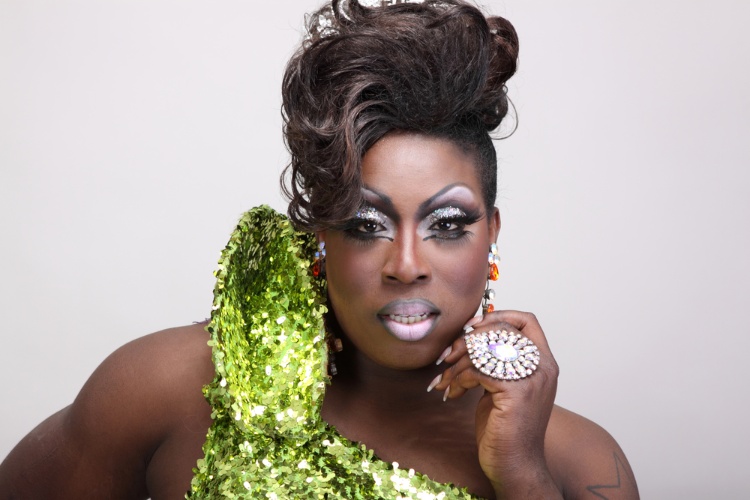 Great for
Drag Race
Fans: Micky's West Hollywood
If you're still talking about Shangela being robbed on All-Stars 3, this one's for you. Known as one of West Hollywood's classic gay clubs, Micky's regularly hosts queens from RuPaul's Drag Race at Showgirls Mondays. The bar also holds raucous viewing parties when the show is airing. Bonus: Micky's stays open until 4 am on Fridays and Saturdays, while most bars close at 2. 
Great for Cowboys (or Wannabe Cowboys): Oil Can Harry's
If you're not from LA, you may not have been expecting to see a mention of line dancing on this list, but Oil Can Harry's is here to surprise you. Specializing in country, disco, and jazz music, Oil Can Harry's embraces nostalgia and offers line dancing lessons twice a week. Like Club Cobra further down the list, it's in North Hollywood, an area known for being less of a "boys' club" than West Hollywood. But you don't have to choose—your charter bus can take you anywhere in LA on your bar-hopping night.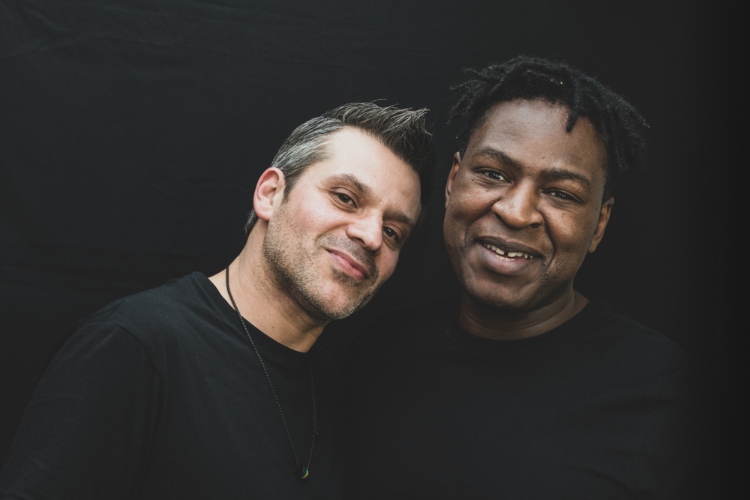 Great for an Edgier Crowd: Fubar
One of the more risque bars in West Hollywood, Fubar forgoes the clean-cut aesthetic of other WeHo bars in favor of male dancers with scruff and tattoos. This one caters to queer men almost exclusively, but constantly appears on lists of the best gay bars in LA because of its fun, daring vibe. 
Great for Queer Latinx Culture: The New Jalisco Bar
LA features many queer and Latinx bars, but The New Jalisco Bar is quickly making a name for itself with its cheap drinks, lack of cover charge, and loud dance floor. Located in Downtown LA near Precinct, this spot offers Tecate beers, Micheladas, and performances by Latinx drag queens. 
Great for Latina Trans Women: Club Cobra
Club Cobra, based in North Hollywood, specializes in Latin dance music and sets itself apart with its strong ties to the Latinx trans community. It hosts a trans night called Trans Fix twice a week, and many of its bartenders are trans women.
Great for Hipsters: Akbar
An excellent bet if you're looking for a relaxed and diverse setting, Akbar lies in Silver Lake, one of LA's quirkiest queer districts. Calling itself a neighborhood bar, Akbar is less about dancing until you can't stand and more about drinking while listening to music, open mic performances, and poetry readings. It's also known for being friendly and relatively cheap.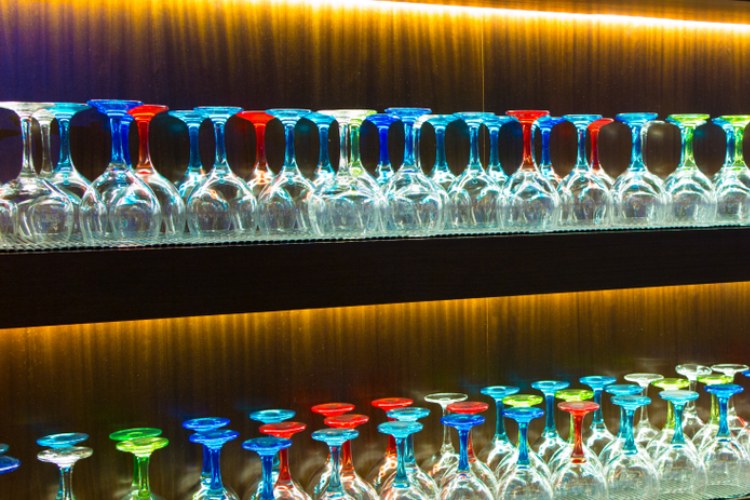 Navigating LA's Queer Nightlife
This list only scratches the surface of the nightlife in the Los Angeles area. Although the phrase "gay bar in LA" often evokes images of West Hollywood, the bar scene actually stretches through North Hollywood, Silver Lake, and Downtown LA. 
If you want to experience the full diversity of SoCal nightlife, a charter bus is an easy way to do it. You won't have to drive, and you won't get lost as you move from neighborhood to neighborhood. Call Los Angeles Charter Bus Company at 310-667-6197 if you'd like to ask about renting a minibus for your night out. Then drink plenty of water, put on the clothes that feel the most like you, and go dance, drink, and celebrate.
Need a charter bus in Los Angeles?