Tips for Traveling to the Rose Bowl in Pasadena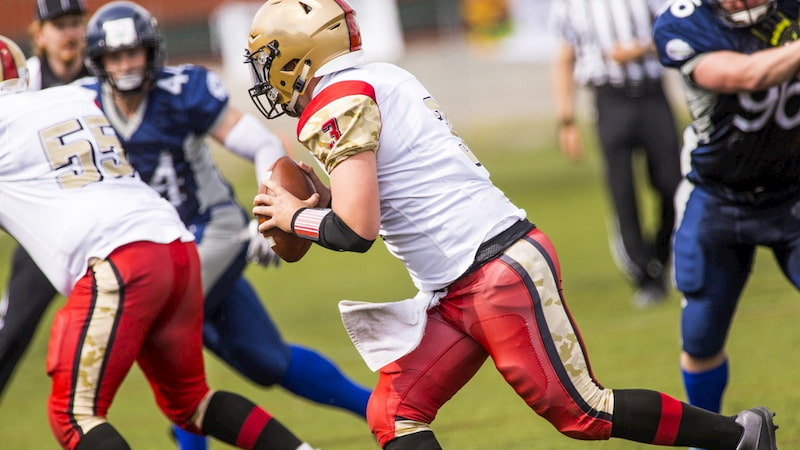 If you're a college football fan, you don't need us to tell you that the Rose Bowl is a big deal.
Even if you're not a football fan, you've probably been one of the millions of people who have tuned into the Tournament of Roses—aka the Rose Parade and the Rose Bowl—at least once in your lifetime.
What if we told you that enjoying the Rose Bowl first-hand was as easy as calling 310-667-6197? We at Los Angeles Charter Bus Company are here 24/7 to help transport your fan group, alumni association, friends, and family to this this New Year's tradition.
Not sure where to start? We've put together some tips you should know before you pack your bags for Pasadena.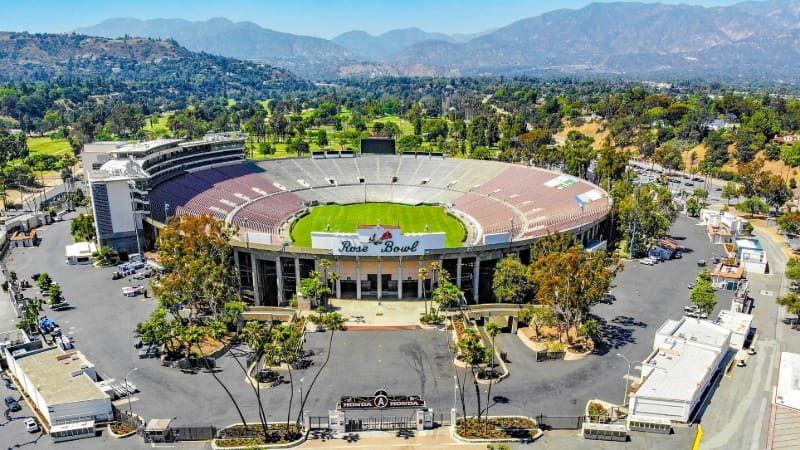 The Basics
The Rose Bowl—or "The Rose Bowl Game presented by Northwestern Mutual" if you're feeling fancy—is the oldest still-running bowl game in the country, with the first kickoff in 1902. Since then, this bowl game has grown to be the "Granddaddy of Them All," championing the titles as the first nationally televised college football game (1952), as well as the first college football game nationally televised in color (1962).
Marking your calendar for the Rose Bowl Game is relatively easy—it's always on January 1st! Well… almost always. When New Year's Day falls on a Sunday, the game is pushed to January 2nd.
The good news? Since it's during the winter holiday season, the Rose Bowl Game is one of the best games to attend with school-age children without them having to miss class.
The not-so-good news? A lot of football fans have the same idea, so expect a sizable crowd. The Rose Bowl sees the highest attendance of any annual college football bowl game, with at least 90,000 fans flocking to Pasadena every year. Big crowds mean stuffed hotels, busy streets, and the potential for restricted mobility, so be sure to go into the itinerary-building process with a game plan. Which brings us to our first tip:

Plan Well In Advance
Planning for bowl games can be tricky, especially if you're considering going with more than 15 people. And while it's tempting to hold out on buying tickets until the match-up is announced, the sooner you book, the better.
Scoring enough tickets, parking passes, and hotel rooms for your fan group won't be easy if you wait until the last minute. Sure, it's a total bummer if your favorite team doesn't make it to the Rose Bowl. But it's better to reserve early and have a shot at seeing them than to wait too long and have no chance at all, right? Besides, your group will catch a head-to-head matchup of some of the country's best teams, so it should be a great game to watch no matter what!
We recommend starting the reservation process at least 3 months in advance, if you can help it.
What to Know if You're Getting There…

… by Plane.
Flying into Pasadena? LAX would be the obvious choice. However, considering the Rose Bowl's close proximity to the holiday season, your group may have trouble grabbing a convenient flight into Los Angeles International. Don't take it personally—it comes with the territory of flying into the U.S.'s second-busiest airport during peak travel season.
Don't sweat it, though. Los Angeles is home to 5 airports, all told:
Los Angeles International Airport
Address: 1 World Way, Los Angeles, CA 90045
Phone: (855) 463-5252
Great if you're staying in LA proper and don't mind the hustle and bustle. Again, when we say this airport is busy, we mean it. Book your flights well in advance to save your group from an ill-timed red-eye, miserable layover, or cross-terminal dash to a connecting flight.
John Wayne Airport
Address: 18601 Airport Way, Santa Ana, CA 92707
Phone: (949) 252-5200
Great if you've got your mouse ears in tow. This one is the closest airport to Disneyland—about a 15-minute drive away from the parks.
Ontario International Airport
Address: 2500 E Airport Dr, Ontario, CA 91761
Phone: (909) 544-5300
Great if you're an international traveller who doesn't want to deal with the LAX crowds. The airport is served by eight international airlines and a wide range of domestic ones, so you shouldn't have too much trouble snagging a flight.
Long Beach Airport
Address: 4100 Donald Douglas Dr, Long Beach, CA 90808
Phone: (562) 570-2600
Great if you're staying in Long Beach. Unlike other LA airports, LGB only offers public transportation services in and around its namesake. Definitely consider mixing and matching your transportation services if you fly here. Luckily, your Los Angeles Charter Bus Company specialist can help you choose the right airport shuttle when you call 310-667-6197.
Hollywood Burbank Airport
Address: 2627 N Hollywood Way, Burbank, CA 91505
Phone: (818) 840-8840
Great if you're coming in from another part of Southern California, or have a connecting flight to another SoCal airport. This airport is also a good choice if your group wants to do some celebrity- or film-sightseeing during your trip.
Most of these airports—with the exception of Long Beach—offer rail and bus lines to almost anywhere you'd want to go in LA. If you're looking for a more streamlined airport shuttle, Los Angeles Charter Bus Company will be more than happy to set you up with a minibus service that runs on a route and schedule that works best for your group.

… by Car.
Ah, yes. Driving: the bane of any Angeleno's existence.
As any local will tell you, we do not recommend driving into Pasadena on New Year's Day. Between parade road closures, ridiculous traffic, and parking woes, it will be hard for large groups to get around unassisted—and this is especially true for out-of-towners.
That being said, if your medium or large group does decide to brave the traffic, perhaps a divide-and-conquer method would be most effective. Like we've said, there will be a lot of traffic, which means carpool caravan trains will likely be broken up. Rather than relying on a game of "follow the leader," make sure at least one person in each vehicle knows the way to the stadium, just to be safe.
Game day parking is $40 per car when bought in advance, and $60 per car on game day. Most of the parking spaces for the Rose Bowl Game are actually on the fairways of the nearby Brookside Golf & Country Club. There are paved lots around the stadium, yes, but these passes sell out quickly and early, so your group will more than likely need to find a space on the green. Once you park, take note of which large, numbered balloons are closest to your cars so you can let your friends know where you are.

… by Public Transportation.
If you're travelling with a select few and you're in need of a ride on game day, the Metro Gold Line might just be your new best friend.
If you hop on the Gold Line at Union Station—the heart of SoCal public transport—the train can take you from downtown LA to Pasadena in about 20 or 30 minutes. On New Year's Day, the city runs extra trains to handle the crowds.
Hitting up the parade beforehand? Hop off at either Del Mar, Memorial Park, Lake, Allen, or Sierra Madre Villa Station and you'll find yourself not far from the best spectating spots—with Del Mar being closest to the parade's start and Sierra Madre Villa being closest to the end.
Skipping the parade and heading straight to the game? Disembark the train at Memorial Park Station, and you'll have a few options. You can either walk the 2.4 miles to Rose Bowl Stadium, purchase a shuttle pass and take the Rose Bowl Shuttle to the Stadium, or have Los Angeles Charter Bus Company fill in the gaps.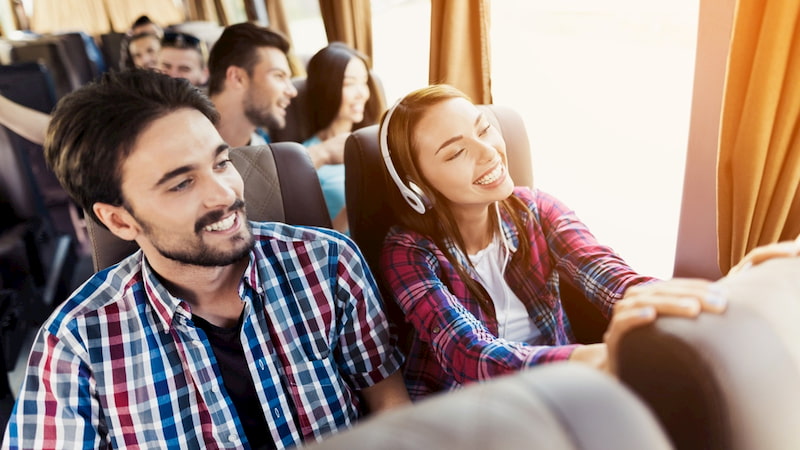 … by Motorcoach.
Driving yourself in Los Angeles is a tedious process that requires hours of forethought—or at least some insider knowledge. Public transportation can be effective and affordable—but only if you're travelling with a small group of able-bodied sports fans.
What about your large group of spectators? Your band of school-aged children? Your senior citizen community? Your out-of-town fan group, who's unfamiliar with LA's serpentine traffic patterns?
Leave it to Los Angeles Charter Bus Company.
Day and night, holidays and weekends—our 24/7 reservation team is always here to hash out the transportation logistics so you won't have to. All you need is a headcount and a rough trip itinerary, and your agent can connect your group with an experienced local driver to man the motorcoach that best suits your needs.
Need a simple and compact shuttle for your crew of 25 or less? We'll find you a minibus that's zippy enough to navigate traffic, yet spacious enough to keep everyone comfortable en route.
Or are you looking for larger accomodations for a bigger crowd? Worried about having enough room for all your tailgating equipment? This sounds like a job for the 56-passenger charter bus. With roomy luggage bays, overhead storage, and legroom, your group will have plenty of gear space without having to cram things between seats. Deck out your ride with comfort-minded amenities like WiFi, TVs, DVD players, and reclining seats, and your passengers are sure to arrive relaxed, refreshed, and ready to cheer their hearts out!
During your reservation process your agent will assist you with all the transportation-adjacent details, such as making sure the Bus Parking Permit Form is complete and ensuring your group secures the early-bird, $300 bus parking rate.
Before you leave, you might also want to take note of where oversized vehicles can park and unload around Rose Bowl Stadium. Not that you'll need to direct your driver—they'll  have all the parking logistics nailed down before you depart. But it's helpful to have a sense of where your bus can and cannot go as you anticipate pick-ups and drop-offs.
When you book a private motorcoach, your driver can pick you up anywhere in town—your lodging accommodations, the far end of the parade route, another LA attraction, you name it. From there, your bus will probably approach Rose Bowl Stadium from Seco Street if you prepaid for parking, or from Salvia Canyon Road if you're buying a bus parking pass on game day.

Come Early to Catch the Rose Parade
Your Tournament of Roses experience would not be complete without attending the bowl game's sister event: the Rose Parade.
First stepping off in 1890, this annual flora-centric event has marched on through the decades uninterrupted—even through both World Wars! Parade rules require that all decorations be some part of a living plant, but that doesn't mean your group needs to brush up on their botany to enjoy this colorful New Year's Day celebration.
There are a couple of ways to experience the parade:
1) You can snag a free spot in designated curbs throughout the route. This option will likely require camping out overnight to lay your claim, so only consider it if you don't mind spending New Year's Eve on a Pasadena curb.
2) You can purchase tickets to sit in the Grandstand seating, which are the bleachers at key points along the route. Grandstand tickets are on sale from February 1 to December 31, and can cost anywhere from $60 to  $110.
The game kicks off at 1:30 pm, so if you're set up at the very end of the parade you have between 60 and  90 minutes to reach the Rose Bowl Stadium after the celebration concludes.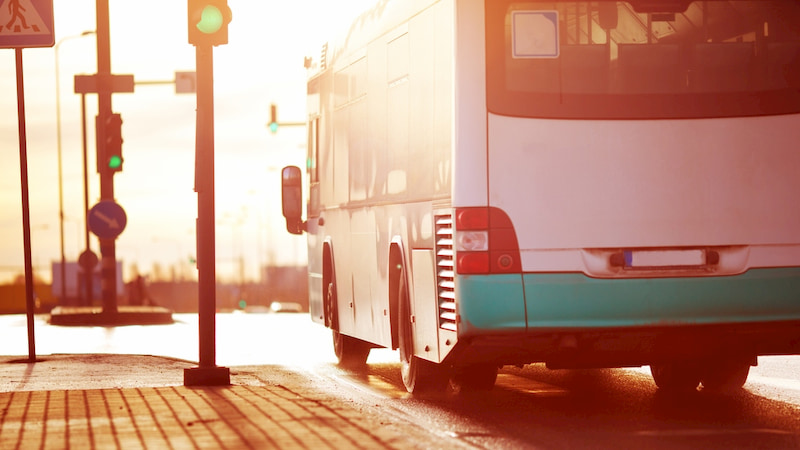 Hit the Road with Los Angeles Charter Bus Company
With years of experience transporting sports fans in and around LA, Los Angeles Charter Bus Company is your go-to transportation provider for your Rose Bowl travel. Whether you just need a ride to the game or need a full fleet for an extended stay in the City of Angels, we'll go the extra mile to ensure your fan group arrives safe, sound, comfortable, and on time. Call 310-667-6197 today for a free, no-obligation quote on a transportation plan that will make your group travel a breeze!
Need a charter bus in Los Angeles?