Why You Should Book a Corporate Shuttle for Your LA Office
Commuting to work is never fun. You have to get up early, eat breakfast, throw on some clothes, and hop right into LA gridlock. Angelenos spend an average of 128 hours in traffic every year — more than any other city in the US. Being stuck on the I-405 looking at miles of taillights can be draining and isn't a pleasant way to kick off a workday. Los Angeles companies can alleviate their employees' commute-related stress by providing a corporate shuttle to and from work.
Los Angeles Charter Bus Company offers shuttle services for companies across LA County to help your employees start the day off right. Each shuttle will be operated by a professional driver so everyone can unwind and relax before a long day at work. All you need to do is call 310-667-6197, let a rental expert know your company's needs, and leave the transportation up to Los Angeles Charter Bus Company.
Are you still unsure of how your company may benefit from a corporate shuttle service? Check out these ways a shuttle can be a great addition to your company's workday: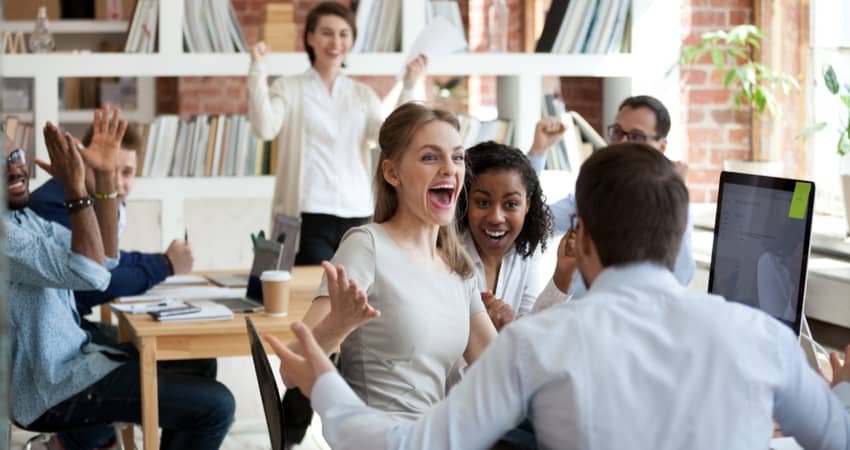 Increase employee satisfaction.
Retaining talented employees in a city as big as LA can be tough. There are new opportunities around every corner. Eliminating commute-related stress can be a "make it or break it" point for employee retention. Instead of braving traffic or public transportation, your employees can hop on a shuttle from a designated location to head to work in complete comfort. On top of having the driving taken care of, employees can enjoy onboard amenities like WiFi, power outlets, and reclining seats. They can catch up on much-needed sleep, get a headstart on projects, or enjoy their favorite podcasts and music.
Customize and sanitize transportation for safe travel.
The health and well being of employees in the workplace is always important for companies to keep in mind. During the COVID-19 pandemic, workplace health is in the spotlight now more than ever. A private charter bus to and from work not only keeps employees happy but it can help keep them safe.
Taking public transportation to work can come with the uncertainty of thorough sanitation and being just a little too close to fellow riders. When you organize a private transportation service with Los Angeles Charter Bus Company, you can customize a shuttle seating chart to fit your number of employees while allowing proper space for social distancing onboard. These shuttle services can also be outfitted to work with your company's sanitation requirements and unique work schedule.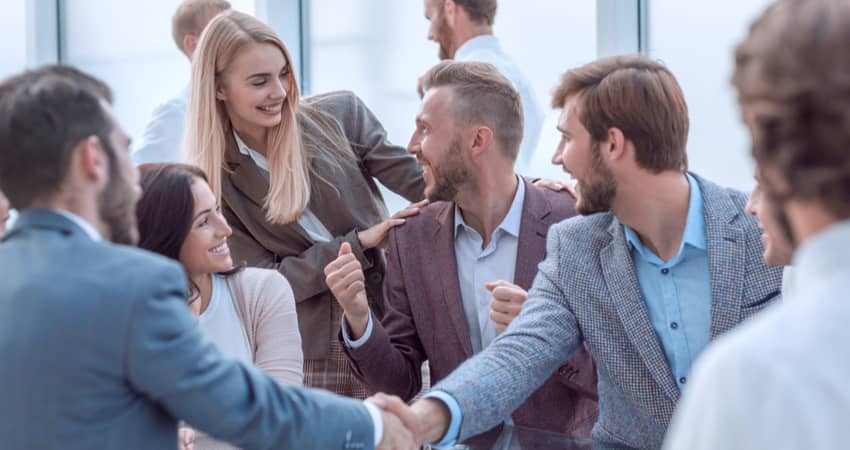 Attract new employees with shuttle benefits.
In Los Angeles's competitive job market, companies need to make their workplace as appealing as possible to new recruits. Having a free, safe, and efficient shuttle service to work can be a big selling point for potential employees. Shuttles can be organized on schedules and routes to pick up employees near home or a designated public location. Getting picked by a professional driver instead of having to trek to work is definitely something that will add value to new recruits.
Reduce emissions and help the environment.
New York City, a public transportation-dominated area, has about 8 million people living across 300 square miles. The NYC area only has around 3 car registrations per 10 people. What about LA, you may ask? Los Angeles County had about 8 vehicle registrations per 10 people at the end of 2019, which is strongly due to the area's car-dominated structure. There are around 10 million people living in the county's 4,060 square miles. More ground to cover means you're more likely to need to drive. All this being said: Millions of people driving solo every day has made air pollution levels in Los Angeles the worst in the country.
With so many people on the roads at any given time, the ozone layer has taken a major beating in Southern California.  Encouraging employee carpools is a helpful way to cut down on emissions but why not take it a step further with a shuttle service? Consolidating employees into a shuttle will help reduce the number of vehicles on the road that contribute to the daily emissions from traffic in LA.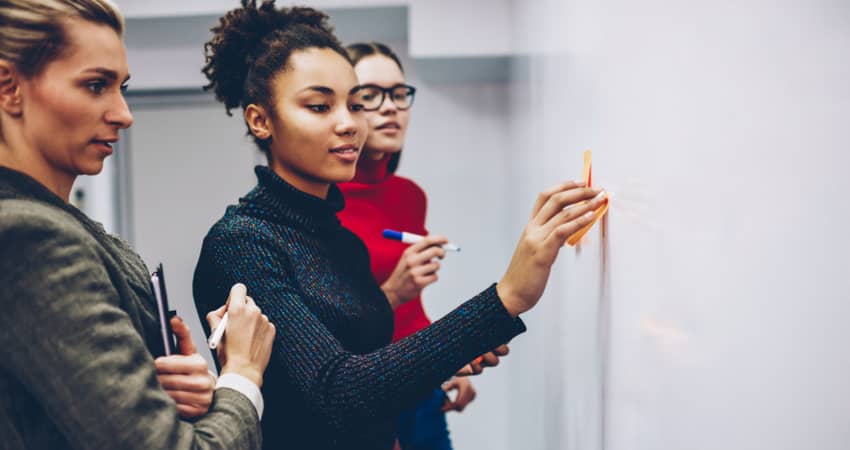 Keep your team on schedule.
If you have a big team with regularly scheduled morning meetings, you've probably had your fair share of delays from colleagues getting stuck in traffic. Save everyone the stress of continually pushing back meetings by developing a shuttle schedule for colleagues to arrive on time. Even if your company hosts routine off-site training or events, a shuttle service from Los Angeles Charter Bus Company will ensure everyone arrives safely and according to schedule. You won't have to organize parking for every employee at trainings, happy hours, or other company social events.
Book an Employee Shuttle Service in LA
Reserving a private shuttle to and from work can benefit your employees and your company as a whole. Los Angeles Charter Bus Company can help promote safe and stress-free travel in your workplace with personalized transportation. Call 310-667-6197 at any time to discuss your company's shuttle needs and rental pricing with one of our reps.
Need a charter bus in Los Angeles?