A Group Guide to Visiting Universal Studios Hollywood
Ready to see where all the magic happens in Hollywood? No, I'm not talking about Disney! Yes, Disneyland is great, but Universal Studios Hollywood is where some of the most iconic films of all time have been developed. From Jaws to King Kong to Back to the Future to Pirates of the Caribbean, this film studio and theme park is the place to be for movie buffs and thrill-seekers alike.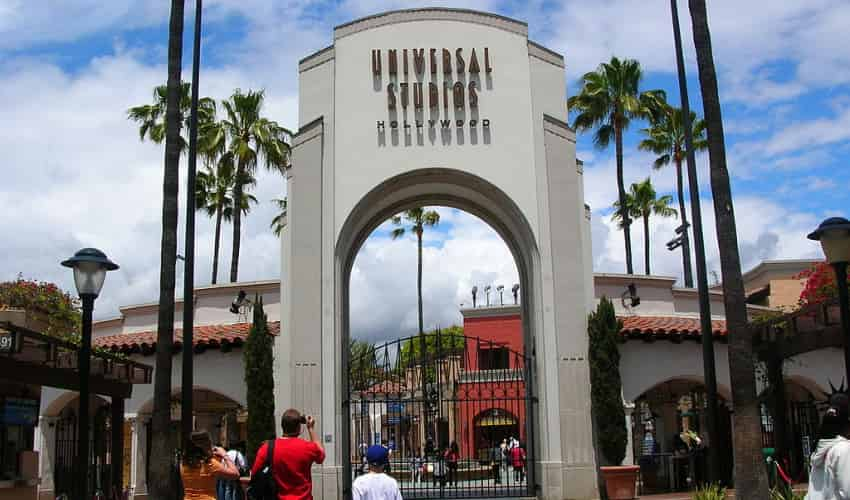 If you're planning to visit Universal Studios Hollywood for a family reunion, school field trip, or work team-building event, Los Angeles Charter Bus Company can get you there with no sweat. Organizing a group trip can be stressful, and making your destination a theme park doesn't make it any easier. You'll have to secure tickets for everyone, organize lodging, make dining reservations, and ensure nobody gets lost in the massive 415-acre park. Check "group transportation" off your neverending to-do list by booking a private charter bus rental! Leave the driving and parking up to Los Angeles Charter Bus Company with a comfortable bus rental and a professional driver.
Whenever you get around to organizing your Universal Studios Hollywood group trip, check out the following helpful tidbits to keep your trip running smoothly:
COVID Precautions
Unfortunately, Universal Studios Hollywood is temporarily closed due to the COVID-19 pandemic in order to keep staff and visitors safe. Universal CityWalk is currently open for limited operations, but it isn't recommended that you visit with a large group at this time. When the park reopens, though, expect to follow new safety guidelines for the wellbeing of your group and other guests. Once the park does reopen, it's safe to assume at a minimum that all guests will need to wear masks, have temperature checks before entry, stay six feet apart, and buy timed-entry tickets to accommodate the park's limited capacity.
Group Admission Options
Travel groups with 10 or more people can qualify for discounted admission when you request it through this Group Tickets Form. Schools and youth groups can explore educational programs that Universal Studios Hollywood has to offer. These programs include dance and choir performance classes, TV and film educational tours, and grad celebration nights for seniors. Universal Hollywood also offers special group rates and event space rentals for business parties, community organization soirees, and even wedding ceremonies. Additional information about hosting a gathering at Universal Studios Orlando can be found on their special events website.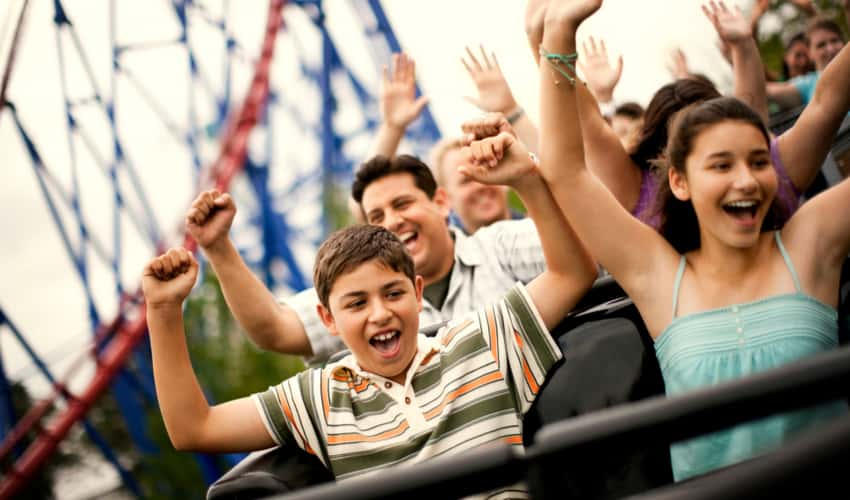 How to Get There
The theme park is located about 15 minutes from Downtown Los Angeles. The easiest way to reach the park is by driving on US-101 and taking exit 11B. Keep in mind that summer, spring, and major holidays are usually the busiest times of year to visit Universal Studios Hollywood, which makes driving and parking in the area more difficult. Put on your patience cap when you plan to visit during these times.
Groups traveling by car can choose from four parking lots that have three pricing tiers. General parking begins at $10, while preferred parking starts at $20 and front gate parking begins at $30. General parking is on a first-come-first-served basis, and it isn't guaranteed that your group will be able to park together if you're in a caravan. If you're traveling by charter bus, your driver can drop everyone off in the designated guest pick-up/drop-off area in the Hotel Drive loop. After everyone safely unloads off your charter bus, your driver can find parking for oversized vehicles near preferred parking towards the front of the park. When you reserve your group tickets, be sure to ask about parking fees and reservations for your charter bus rental.
Group Lodging Tips
Out-of-town groups will find plenty of hotels to choose from around Universal Studios Hollywood. The farther you lodge from the theme park, the more likely you are to find affordable options. While searching for a group hotel, keep these helpful tips in mind:
Book far in advance: Lodging can be in high demand during the busy travel season, and you don't want to end up without a hotel. It's recommended that you book your lodging at least 3 or 4 months in advance. If you're traveling for special events around Christmas and New Year's, you'll want to book your hotel even further out (some travelers book at least one year in advance!)
Inquire about group rates: Many hotels offer discounted group blocks of rooms with advanced reservations. Groups that need a large number of rooms may have a difficult time finding room blocks during busy seasons. Just be patient and expect to shop around a little.
Reserve a room for your driver: If you're staying in Universal City overnight, you'll need to reserve a room for your charter bus driver. Drivers are required to rest 8 hours for every 10 hours of driving, so long-distance travel groups will want to make sure their driver has plenty of time to rest along the way.
The Best Rides at Universal Studios Hollywood
Large travel groups will likely have some conflicting opinions on what to see and do first. Kids and teens may want to hop on thrill rides right as you make it through the gate, while older visitors may want to take it easy at the beginning of the day. When planning out your day at the theme park, take a look at these helpful tips to choose what rides should be at the top of your itinerary:
Harry Potter and the Forbidden Journey
Fly through Hogwarts and visit some of the school's most iconic landmarks. Follow Harry through Gryffindor's common room, the Defense Against the Dark Arts classroom, and Dumbeldore's office!
Great for: Visitors of all ages, thrill-seekers, and lovers of all things Harry Potter
Accessibility: Guests will have to transfer from wheelchairs or electric convenience vehicles. Assistive listening options are available for visitors who are deaf or hard of hearing.
Ride tip: This ride is primarily projection scenes and also includes quite a few jerky movements, so riders prone to motion sickness may want to skip this ride.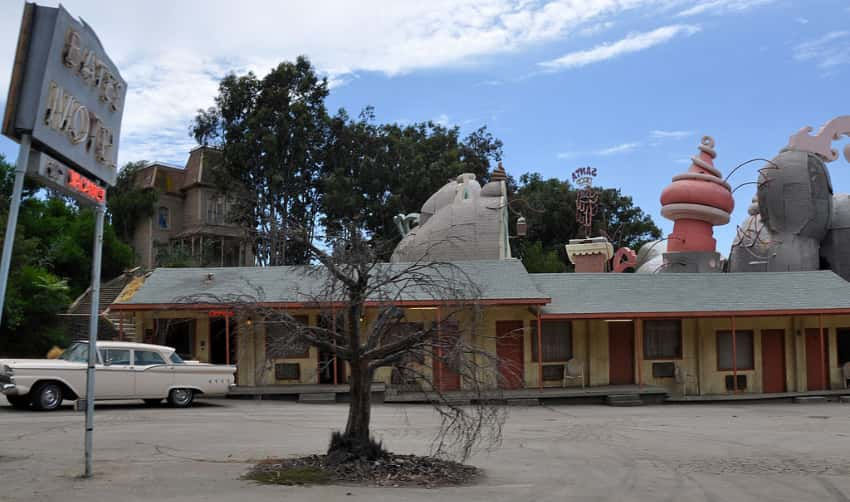 The World-Famous Studio Tour
Curious about what things look like behind the scenes of a movie? The World-Famous Studio Tour takes guests on a tram ride through the Universal Studios Back Lot where scenes were filmed for movies like Psycho, Fast and Furious: Supercharged, War of the Worlds, Jaws, and King Kong.
Great for: Movie buffs and guests who want a calm ride
Accessibility: This ride is wheelchair accessible and has closed captioning on TV screens on the tram.
Ride tip: The studio tour is 60 minutes long and the last tram departure is well before the park closes. Be sure to check when the last tram leaves so you don't miss it!
Transformers: The Ride 3D
This 3D/4D experience immerses riders in the world of Transformers where you fight Decepticons alongside Optimus Prime and protect the Allspark.
Great for: Groups with older children and lovers of the classic Transformers franchise
Accessibility: Guests with mobility concerns will need to transfer from their wheelchairs or scooters. Open captioning is available for deaf or hard-of-hearing riders. This ride can also accommodate guests with service animals,
Ride tip: As much as many kids love robots, you may need to skip this ride if you have very small children. As with many rides at Universal, guests must be 40″ or taller to ride.
Revenge of the Mummy
Although Revenge of the Mummy is one of the older rides in the park, it's been around this long for a reason! Hop on the indoor roller coaster and ride at 45mph through the eerie and dark world of The Mummy film series.
Great for: Thrill seekers and adrenaline junkies
Accessibility: Guests will need to transfer from mobility devices and those with prosthetic limbs must ensure they are secured throughout the ride.
Ride tip: This ride is very dark and may be too intense for younger riders. If you have a few small kids in your group, you may want to split up and take them to something calmer like Dinoplay in Jurassic World.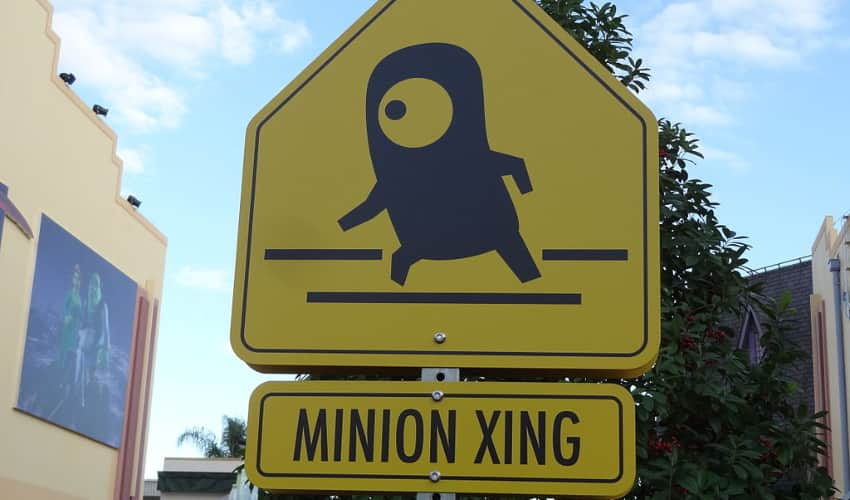 Despicable Me: Minion Mayhem
Dive into the world of the Despicable Me film series and follow the Minions around Doctor Gru's home. You'll take a trip through Gru's laboratory and go through Minion training to help with a new supervillain scheme.
Great for: Groups with children
Accessibility: This ride can accommodate riders with service animals and also offers closed captioning. Riders in mobility chairs or scooters will be required to transfer from their devices.
Ride tip: Minion Mayhem includes motion simulation that may be unsettling for those prone to motion sickness.
Reserve Your Ride to Universal Studios Hollywood
When Universal Studios reopens and it's safe for groups to visit again, Los Angeles Charter Bus Company will have your ride taken care of. Create your itinerary and reserve a minibus or charter bus to perfectly meet your group's needs. Rental experts are available 24/7 at 310-667-6197 to get you a personalized charter bus quote!
Need a charter bus in Los Angeles?