A Guide to Visiting Disneyland
Located in the heart of Anaheim, California, lies Disneyland: the land of amusement parks, fast food, and an iconic animated mouse. Consisting of 9 themed lands and over 100 acres of entertainment space, it has welcomed over 726 million visitors since it first opened. Due to the fact that it's a place for adults to escape the banalities of everyday life and a place for kids to indulge their creative passions, it's no surprise that this park is often a cherished attraction.
In order to combat traffic and navigate the bustling roads of Anaheim, it's often easiest to travel to the park in a group, rather than in individual car rentals. This is where Los Angeles Charter Bus Company can help. We can pair your group with a private minibus or charter bus rental for your trip to Disneyland regardless of the time of day. Simply contact us at 310-667-6197 and our 24/7 reservation team can assist you with your theme park trip, offer you an estimate of bus prices, or answer any questions that you may have.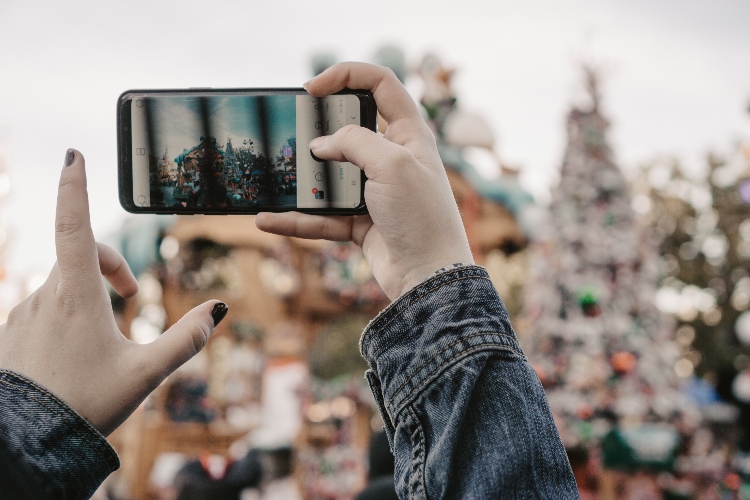 Take A Charter Bus to Disneyland
Prior to your trip, there's no doubt that it can be stressful and time-consuming to find the best deals for a large group of travelers, which is why Los Angeles Charter Bus Company is here to convince you why you should take a charter bus rental to Disneyland:
After booking tickets and hotel rooms, you also need to consider transportation to and from the Disneyland theme parks. Los Angeles Charter Bus Company can streamline the planning process by offering reliable group transportation while also ensuring customer safety and comfort is a priority.
There's no limit to the number of passengers we can accommodate. Bus models include an 18-passenger minibus rental, 20- or 25-passenger midsize motorcoach rentals, or the largest 56-passenger charter bus rental, among other options.
Groups can also add customized amenities to their bus rental based on their preferences. Popular options include free WiFi, additional luggage space, electrical outlets, flat screen TVs, or an onboard restroom.
Groups that include senior citizens or disabled passengers can request an ADA-accessible bus rental to accomodate wheelchairs onboard.
Each driver passes an extensive background test, and each driver is trained to offer unparalleled service to your group and find the quickest routes to get you to Disneyland on time.
Due to COVID-19, we have employed several safety procedures on each bus rental, which includes sanitizing buses after use, wearing masks, and using hand sanitizer onboard.
Los Angeles Charter Bus Company guarantees a safe and enjoyable trip for all travelers eager to explore Disneyland. Take advantage of our group transportation service and contact us at 310-667-6197 to plan your trip today!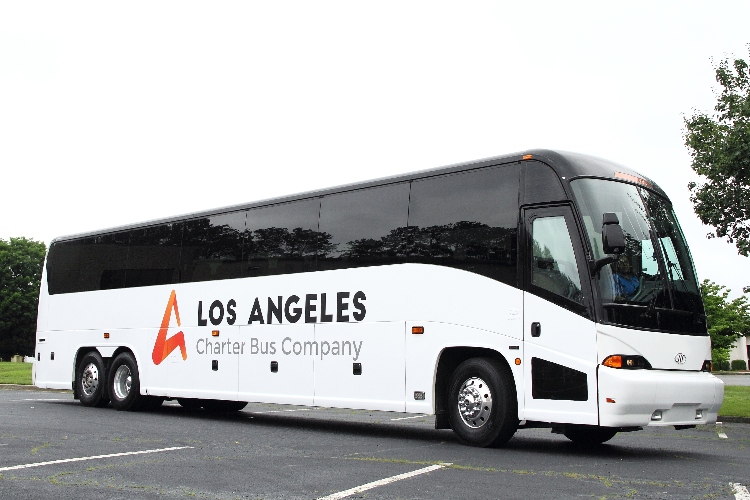 Parking Logistics at Disneyland
Traveling to Disneyland isn't the daunting part: finding a parking space is. Oftentimes, when you travel in a charter bus, there are certain designated lots to park your vehicle that require fees or permits beforehand.
If you're visiting Disneyland Park or the Disneyland California Adventure Park, you can park your bus at only one parking lot at the Disneyland Resort. This lot is the Toy Story Parking Area and has a daily parking rate that begins at $35.00. All parking lots accept cards or cash. However, it is important to note that parking is on a first-come first-serve basis, so it's essential to arrive early in order to get the best space. You can even purchase a parking pass online to save time.
If you're traveling in an ADA-accessible bus rental, there are parking spaces for guests with disabilities in the Toy Story Parking Area. Just keep in mind that you need to have a disability parking placard or license plate and will need to pay the daily parking rate.
There are also pick-up and drop-off locations where your driver can drop your group prior to parking the vehicle, such as the Downtown Disney District area or Harbor Boulevard region.
Rest assured, Disneyland does include a guided parking experience, which means that attendants or cast members are stationed in and around the area to assist you with navigation if you do get lost.
Address for the Toy Story Parking Area: 1900 South Harbor Boulevard, Anaheim, CA 92802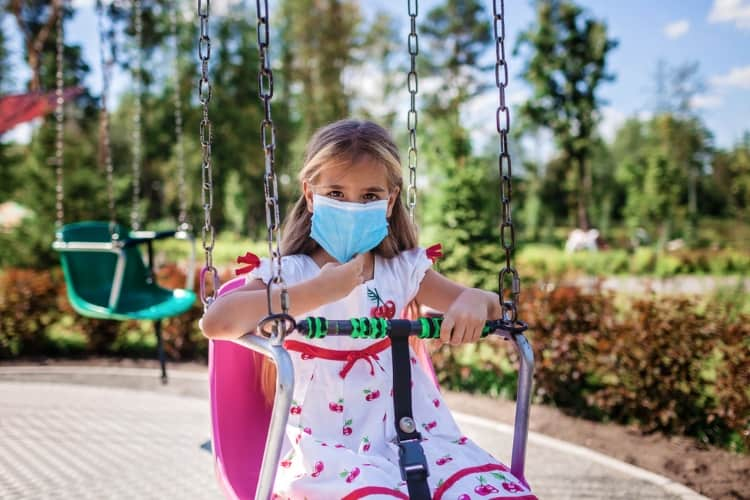 COVID-19 Protocol at Disneyland
Due to these unprecedented times, Disneyland has issued several safety protocols and procedures to follow before visiting the parks. In order to avoid last-minute issues, we have listed a couple of points to remember:
In the past, tour groups have purchased tickets online prior to their Disneyland trip. However, because of COVID-19, the parks now require guests (including Annual Passholders) to make a reservation to enter the parks, which is also subject to availability. Currently, all new ticket sales are halted, so it's important to stay up-to-date on park information. If you have any theme park ticket- or vacation package-related questions, your best bet is to contact member services at 714-781-4567.
The Disney parks and the Downtown Disney District have also employed several practices to ensure guest safety. These include and are not limited to temperature screenings, face coverings, social distancing, reduced hours at certain locations, and limited availability on rides, as well as handwashing and hand sanitizer stations in high-impact areas.
Lastly, if you're traveling with numerous bags of luggage or electronics, it's probably safer to store these items in the overhead compartments on your bus. If you prefer eating your own homemade snacks or consuming personal beverages, you can store both in coolers in your bus cabin where they'll be safe from cross-contamination.
Whatever you decide, Los Angeles Charter Bus Company will ensure a safe ride to and from the Disneyland theme parks. If you have further questions about bus sanitation processes, contact our 24/7 team at 310-667-6197 for more information.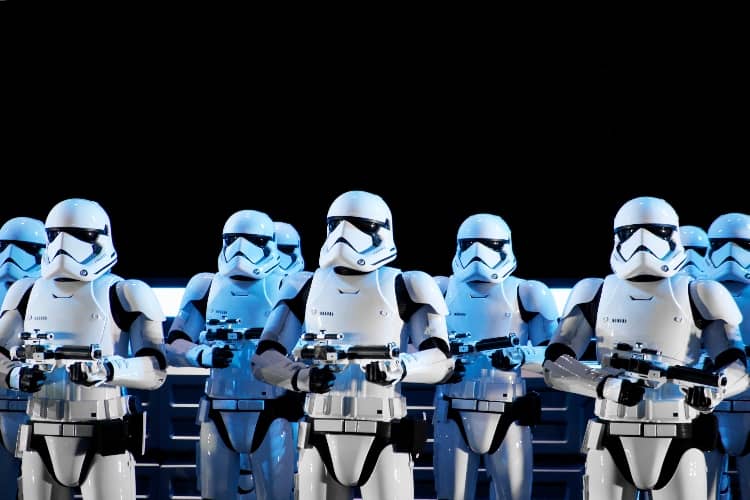 Group Activities at Disneyland
Now that you've successfully arrived at Disneyland, it's important to have a list of what you want to see in order to make the most of your day. There are two main theme parks, the Disneyland Park and the Disney California Adventure Park, which are both jam-packed with activities and rides for all ages. There is also the Downtown Disney District, which is focused more on shopping and dining. Since all these attractions can get overwhelming, we've prepared a list of places that travelers have loved in the past, broken down by age group, in order to streamline your trip.
Disneyland Park
Disneyland Park is home to 9 incredible themed lands, and it also hosts several famous parades, annual events, tours, and occasional meet and greets with beloved characters.
Ages 3 – 9
Most young children enjoy the classic musical attraction "It's a Small World." It's the ideal place for kids to board a safe boat ride, surrounded by cutesy characters and melodious music. The Bibbidi Bobbidi Boutique is an interactive place for kids to dress up as royalty while being pampered the entire time. For children interested in themed lands, we highly recommend Fantasyland, Mickey's Toontown, and Critter County to uncover the heart of Disney's magic and learn more about the great outdoors, In addition, when it comes to events, the "Magic Happens" Parade is a spectacular production that will appeal to all children.
Tweens and Teens
A slightly older age group will find joy in attractions such as the Haunted Mansion and the Pirates of the Caribbean cruise that evoke both fear and fascination. The Star Wars Launch Bay is also a great way to interact with the characters of the cult-favorite film series and experience the best of the universe. Other revered themed lands that would appeal to this age group include Tomorrowland, Star Wars: Galaxy's Edge, and Adventureland for more space attractions and exotic journeys through jungle settings.
Adults and Seniors
For adults and seniors just seeking to enjoy the magical ambiance at a relaxing pace, we recommend Main Street, U.S.A and New Orleans Square for a taste of old American charm or a day filled with jazz bops.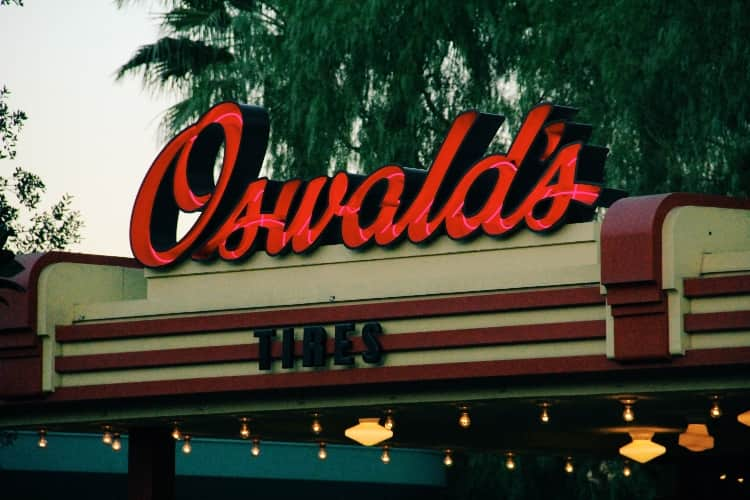 Disney California Adventure Park
The Disney California Adventure Park is another colorful theme park filled with more rides, attractions, characters, and live entertainment than you can fathom.
Ages 3 – 9
The younger age group will simply adore new and upcoming rides at Pixar Pier, such as Jessie's Critter Carousel, featuring everyone's favorite cowgirl, and Inside Out Emotional Whirlwind, for a sneak-peek inside Riley's memories. The meet and greets are also a fun and engaging activity, featuring appearances by Anna, Elsa, Marvel superheroes, and all the Pixar characters (Edna Mode anyone?)
Tweens and Teens
The Grizzly Peak is perfect for older children, featuring amazing rides such as Soarin' Around The World for a suspended adventure and the Grizzly River Run for a splash of cold water. The Avengers Campus is also an upcoming attraction to look forward to, with several rides, attractions, and mysteries for tweens and teens to uncover.
Adults and Seniors
Adults and seniors looking to have a lazy yet productive day can stroll through Pacific Wharf on foot and explore the best this waterfront destination has to offer. From wine bars to bakery tours, there's no limit to the amount of food-related activities to enjoy. Buena Vista Street is also a great dining and shopping destination, with highlights such as Oswald's, a retro merchandise store in the style of a gas station, or Five & Dime, a quintet that plays the best jazz hits with Goofy's assistance.
Disclaimer: This breakdown is simply to make things easier for your group, but we always encourage all age groups to experience whatever appeals to you!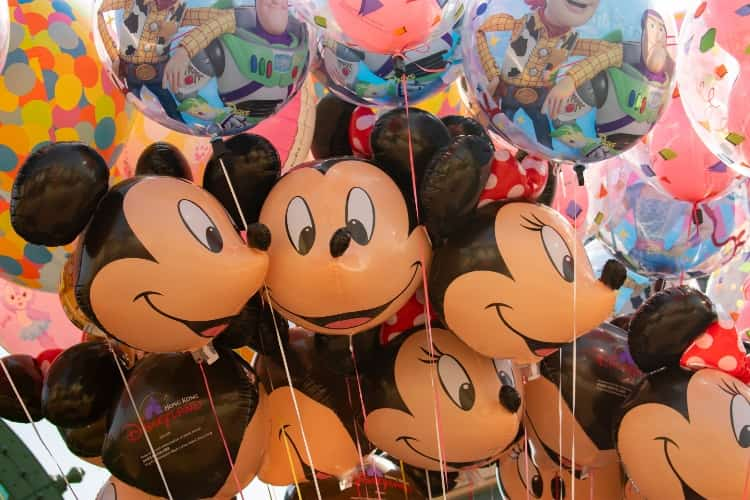 Downtown Disney District
When you've explored both theme parks, the Downtown Disney District is a great place to visit on your third or fourth day at Disneyland. It features additional shopping and dining destinations that will appeal to the entire family.
Los Angeles Charter Bus Company aims to take away the burden of transportation for your trip to Disneyland. When you've decided on what attractions you want to visit, give us a call at 310-667-6197 to finalize your trip.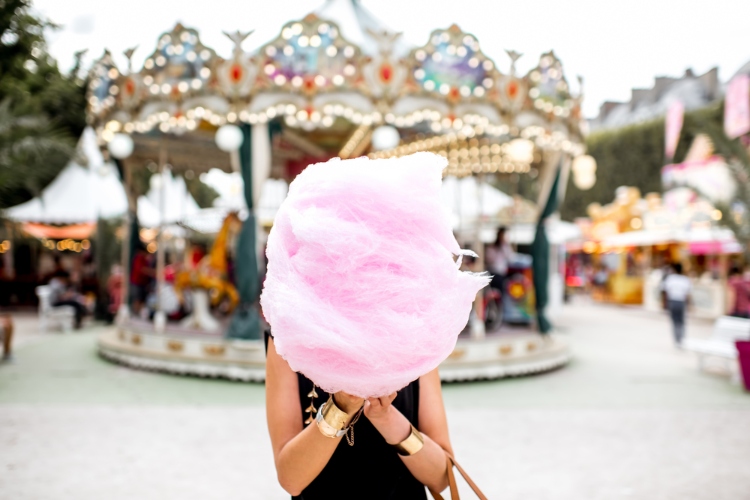 Grab A Bite with Your Group
After standing in line for hours, boarding thrilling roller coasters, and walking from one themed land to another, it's only natural to feel a little bit hungry. Luckily for you, Disneyland has various dining options to satisfy the needs of any picky eater.
One of the most famous eateries there is the Plaza Inn, where long lines are the norm. If you want to grab a bite to eat before the hunger pangs hit, we highly recommend making a reservation beforehand for your group. With the addition of a family-friendly atmosphere and occasional Disney characters dropping by, it is a must-see restaurant.
Another stop on your itinerary should be the Blue Bayou Restaurant, a Cajun joint located by New Orleans Square, next to the Pirates of the Caribbean attraction.
No Disneyland trip is complete without stopping at Carnation Cafe, the ideal place for an all-American comfort food experience. It is meant to evoke a nostalgic experience through the vintage decor and by serving Walt Disney's favorite dishes: the chicken-fried chicken and the homemade meatloaf.
Since your charter bus is parked in the Toy Story Parking Area, you won't need to worry about finding a parking space while searching for food to eat. Simply plug in the locale's name in your GPS and walk on over with your group. You can always pack the leftovers and store them in your charter bus rental for the ride back home!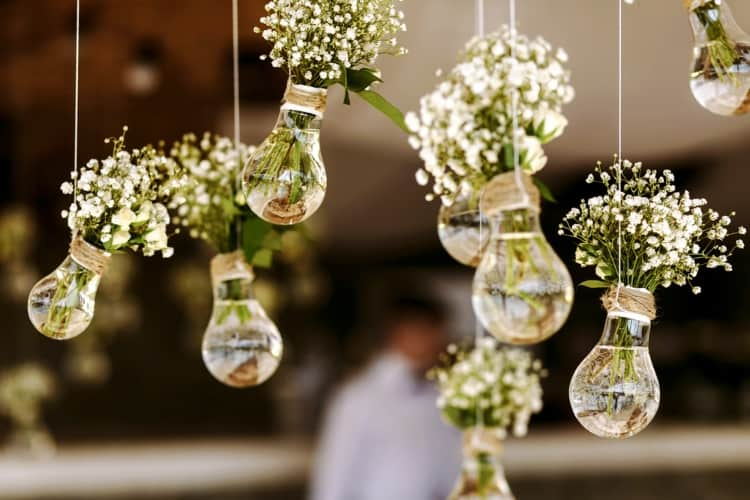 Corporate and Personal Events at Disneyland
Aside from the theme parks, shopping, and dining locales, Disneyland can also provide settings to accommodate corporate groups and private parties looking to host an event in an exciting and unusual location.
The Disneyland Resort in Southern California can host plenty of corporate gatherings, ranging from team-building retreats to award ceremonies, employee appreciation parties, and company milestone events. The Disney team can work with your organization to assist with content, branding, and curating unforgettable experiences. In addition, you can customize your charter bus rental so that it caters to all corporate employees who will be attending the event at Disneyland. Add amenities such as additional luggage space for out-of-town employees or free WiFi so that groups can work on presentations on the bus.
The same resort can even help you plan a personal event, such as a wedding, birthday, holiday party, or family reunion. Your group can work with Disney to find the perfect venue and add custom decorative and dining touches. Besides the resort, there are also several Disney hotels that can work with you on planning your wedding. Amongst these are the Disneyland Hotel and the Disneyland Grand Californian Hotel & Spa, with amazing venues featuring gazebos, courtyards, and ballrooms. You can even customize your charter bus rental for your wedding day with popular options like bus wraps or onboard restrooms to allow guests to get ready on the bus.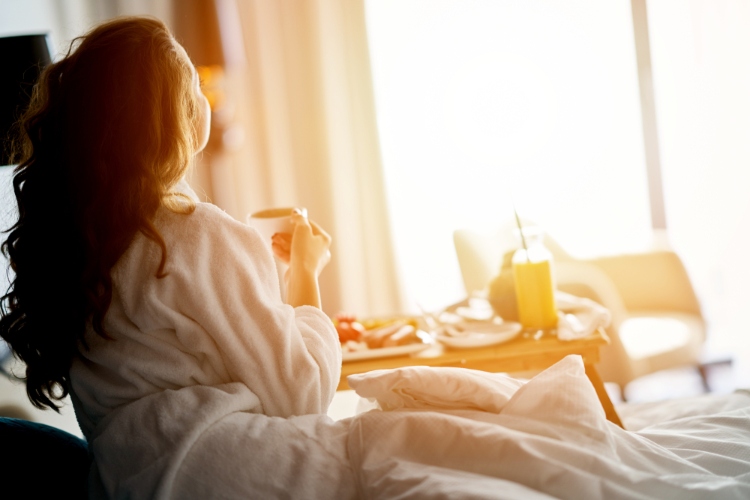 Shuttle Services to Disney Hotels
Disneyland is in close quarters with 3 spectacular hotels, all of which offer great packages to host families, corporate or wedding guests. Disney even works on deals with cheaper places, known as "Good Neighbor Hotels," for customers looking to spend less on accommodations.
If you have a group of guests arriving from John Wayne Airport (SNA)—the closest airport to Disneyland—you can work with Los Angeles Charter Bus Company to organize a red-eye or late-night shuttle service to the hotels. Your charter bus driver will wait in the designated arrivals area and will pick up and drop off your guests at their Disneyland hotel. This same shuttle service can be utilized when the guests are ready to return to the airport. Feel free to add on customized amenities to the bus rental, such as free WiFi or an onboard restroom for travelers who don't have phone service or who need to freshen up.
Plan Your Group Trip to Disneyland Today
Is Disneyland calling your name? Start planning your trip beforehand and let Los Angeles Charter Bus Company handle your group transportation. Whether you need private bus rentals for a fantasy wedding or a corporate event at the Disney hotels or shuttle services to and from the theme parks, we can handle anything you request. Contact our 24/7 team at 310-667-6197 to get started on your Anaheim trip today!
Need a charter bus in Los Angeles?