Booking Group Transportation for Your LA Corporate Event
So you're planning a corporate event in Los Angeles. Nice!
But you're new to the whole "booking a charter bus" thing. Don't sweat it!
We at Los Angeles Charter Bus Company have helped all sorts of companies—from startups to Fortune 500 companies—by providing stress-free transportation for team-building outings, company parties, LAX conference shuttles, and more. All that's to say we know a thing or two about reserving group transportation in and around the City of Angels. That's why we put together this guide of everything you should know before you book.
Read on for the basics of booking group transportation for your LA corporate event. And whenever you're ready, call (310) 667-6197. Our reps are available 24/7 to take your call and secure your ride!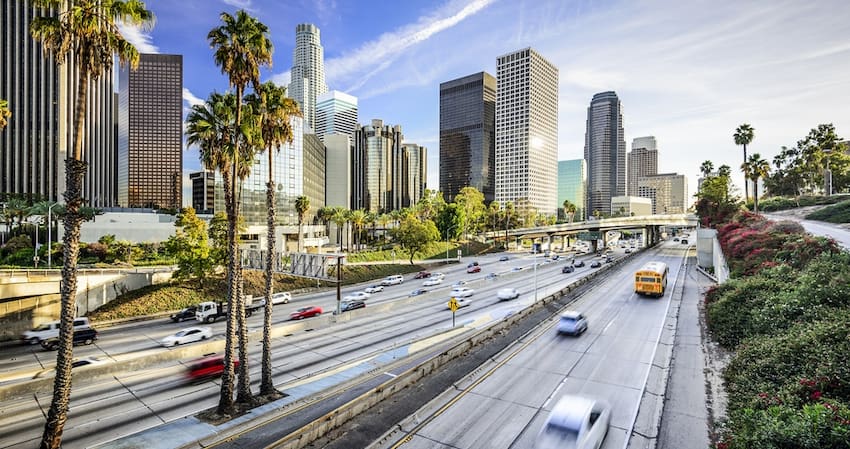 Know Who's Going
This may seem obvious, but before you can start booking your transportation, you'll need to know who all is going to be on the bus. Your headcount will tell your rep what kind of buses your event will need, so it's better to have this number locked in ASAP.
Beyond the number of people in attendance, you should also get a feel for what will keep your passengers comfy while on the road. Specific and considerate amenities can go a long way to making everyone feel relaxed and well-cared-for.
Do your attendees have a full itinerary ahead of them? Perhaps they'd prefer a ride with reclining seats, extra legroom, and their favorite movies playing over TV monitors so they can de-stress between sessions.
Planning a conference for a tech-savvy crowd? They'll probably appreciate a shuttle with onboard WiFi so they can share their favorite keynote quotes on the way home.
Traveling with wheelchair users? Let us know, so we can find an ADA-compliant motorcoach with wheelchair straps and wider aisles—at no additional charge. Just let us know!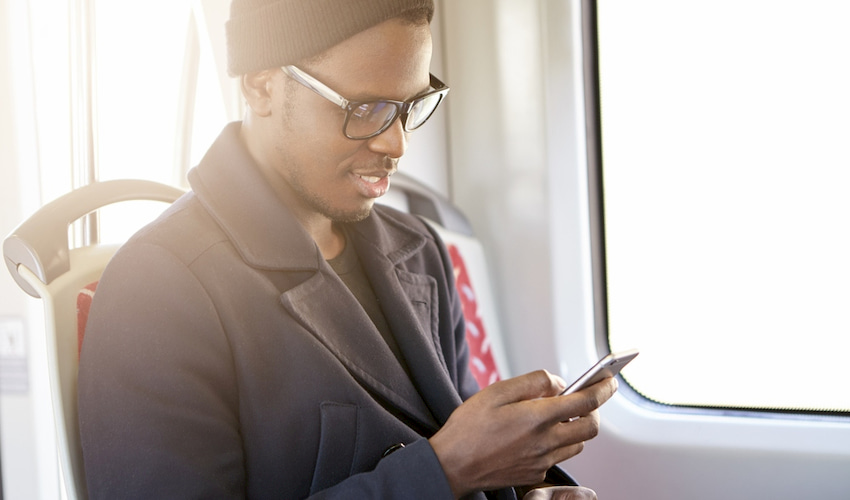 The Sooner, The Better
LA is a hotspot for all things business—from influencer meetups to industry conventions to team-building trips. If you're considering booking a popular venue during convention season, odds are that some other business has had the same idea.
The same goes for group transportation. Peak travel season is the spring and summertime for most cities, so if you have your heart set on an office garden party at Millwick or a beachside fundraiser near Redondo, you'll need to reserve your ride early.
We at Los Angeles Charter Bus Company pride ourselves in being able to handle anything you throw our way, but having all the details together early in the planning process just makes things easier for everyone. To ensure your coach has all the amenities you want—and to lock in the best rates—you should reserve your motorcoach at least 6 months in advance.
Organizing Shuttle Routes
Coordinating a shuttle route can be one of the most tedious parts of your event transportation planning, especially if you're new to transportation rentals. No worries—let's break it down by how many people you're transporting.
For large-scale events (conventions, tradeshows, anything that involves hundreds of passengers), your attendees will likely be split across multiple hotels. One of the easiest ways to keep everyone together is to designate pickup locations near the highest concentrations of business lodging. As an example, let's say you're planning an event at the Los Angeles Convention Center. Depending on who stays where, you can set up two shuttle routes: one that covers the major hotels in Westlake to the northeast, and another route that picks up everyone at the Downtown hotels, northwest of the Center.
For smaller events (company get-togethers, team-building outings, transporting clients), it will be easier to reserve a block at a hotel that has bus parking. If you're staying in Los Angeles for multiple days, you'll need to also provide room and board for your driver—and it's logistically easier when passengers, the driver, and the bus are all in the same place. That way, everyone can load up and roll out to the event without waiting for the driver to escape the 405.
Of course, the specific shuttle routes will depend on where the event is and where everyone is staying, but our reservation specialists are always here to help you hash out the nitty-gritty stuff. And if you're looking to offer more personalized transportation for your event VIPs, we can do our best to find an upscale vehicle with leather seats for ultimate comfort, WiFi and power outlets for maximum productivity, and TVs with DVD players to keep them entertained.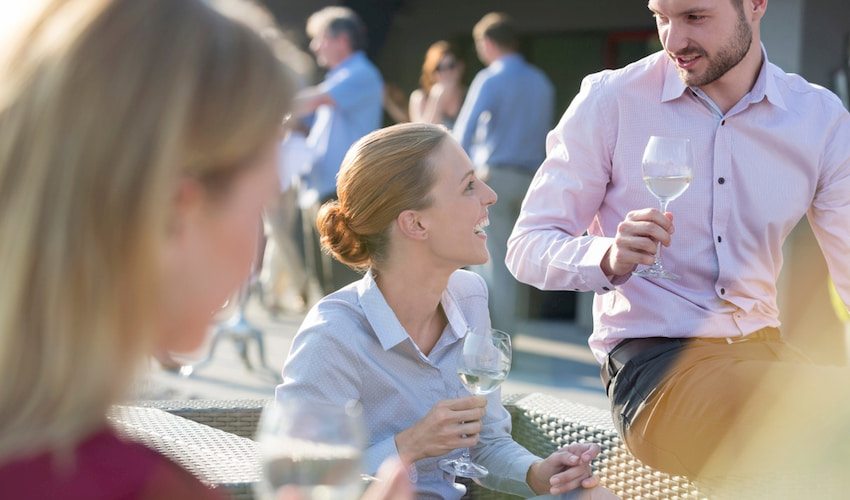 Bus Parking, Staging, and Loading 101
Before you call and book your event transportation, you should consider possible parking lots, staging areas, and loading areas for your bus rental.
The parking part is self-explanatory—your bus will definitely be bigger than your average car, so you'll need to make sure there's enough space to park it before you book your ride. Most larger venues like convention spaces will have designated parking spaces for oversized vehicles. But if your event is taking place in a smaller venue like a bought-out restaurant, motorcoach-friendly parking might be trickier to nail down. Just call the venue ahead of time and ask about oversized vehicle parking, and they should be able to direct you to the right place.
The staging area is where your driver can wait and prepare the bus for pickup. It will act as a holding zone between the parking lot and the loading area. Setting up a staging area will keep your attendees' wait time to a minimum and can ease traffic flow around your venue. Smaller corporate events may not even need a staging area, but you'll want to have a space in mind when you book the bus, just in case you do.
The loading area is where passengers actually board the bus. Although there are no laws in LA limiting how long your motorcoach can idle, to be considerate of your emissions in this already smoggy city, you'll want to make the loading and unloading process as efficient as possible. It might even be a good idea to practice getting on/off the bus and packing/unpacking luggage to ensure everyone can do so safely and quickly.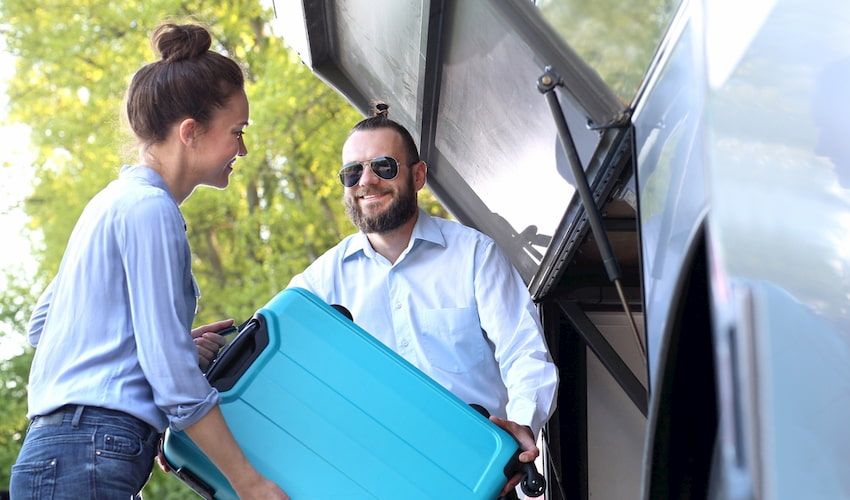 Let's Talk Money
If you want an accurate quote on your transportation rental, you're going to need to call (310) 667-6197 with all your trip information handy. Your reservation expert will be more than happy to give you a personalized quote based on your needs, and there's no obligation to book with us if you receive a quote.
Why do you need to call? Well, our rates are highly personalized and will depend on many factors, such as what time of year you're traveling, how far you will travel, which city you're traveling to and from, how long you need it, and what amenities are on the bus. And while they won't be included in your first quote, you'll also be responsible for other trip expenses like parking permits, tolls, tips, and lodging for the driver.
That being said, if you want to know what to expect, here's an example based on trips we've booked before:
An online streaming service is expanding its offices and wants to throw a company-wide party to celebrate. The event coordinator needs a continuous shuttle service to take employees from the main office to a party venue along Hollywood Boulevard, then back to the office whenever they're ready to head home. The shuttle will run between 5 p.m. and 10 p.m.—5 hours—and the 25-passenger minibus rental is $150 per hour. The coordinator also wishes to tip the driver 15% at the end of the night for a job well done
Minibus for 5 hours:                                   $750
Tip:                                                                 $113
Total:                                                              $863
Again, that is just an example. For more rate breakdowns, check out our bus rental pricing guide! Or better yet, give us a call and let us know what you have in mind—it's not only free but also the most accurate way to start budgeting your corporate event transportation.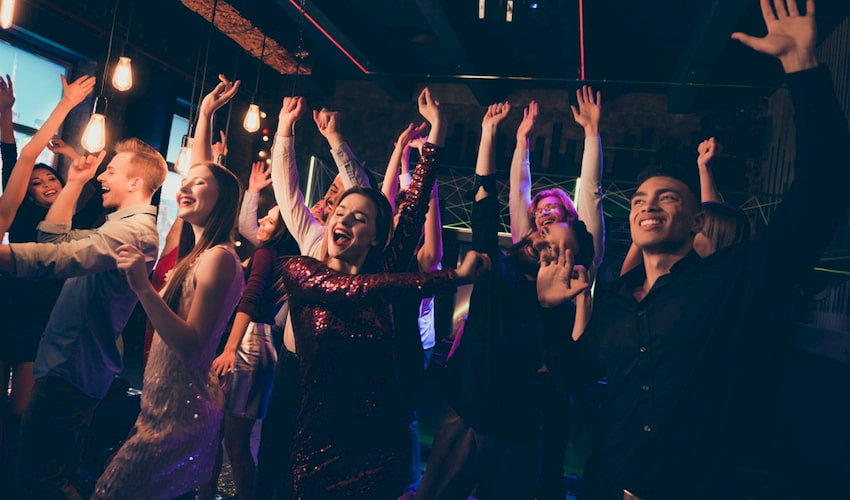 Reserve Your Corporate Transportation Today
Any questions? Feel free to call (310) 667-6197 with any inquiries about your LA group transportation. Los Angeles Charter Bus Company is always here to help you arrange a corporate event they won't soon forget—one bus at a time!
Need a charter bus in Los Angeles?