Lesser-Known Theme Parks to Visit in LA
Los Angeles is an amazing city to visit with a group, and has something for everybody. Every day, groups take a scenic hike to visit the Hollywood sign, a stunning landmark widely considered an American icon. LA is also considered a foodie's paradise, and offers delicious options from every type of cuisine at their many group-friendly restaurants. Fans of history can explore the city's rich history within the movie industry, plus take a walk down the Hollywood Walk of Fame and see their favorite stars memorialized in the streets. Sports fans can attend games at world-class stadiums, and music lovers can enjoy LA's iconic music scene, including the GRAMMY Museum and Capitol Records Building, where artists like Frank Sinatra and Michael Jackson recorded legendary hits.
One of the most popular reasons to visit LA is the amazing theme parks. The two standout stars in LA theme parks are Disneyland and Universal Studios. But did you know there are plenty of other fun and different theme parks to visit in LA, including lesser-known ones? We've outlined some of the best ones for you below.
Some of LA's biggest theme parks can be a bit of a drive away. Most take at least half an hour to get there, and often more. Not to mention how tedious it is to fill multiple Ubers and coordinate arrival times in different vehicles. Los Angeles Charter Bus Company can help make the ride more smooth. The buses we charter are affordable, modern, and can accommodate groups of all sizes. Call any time at 310-667-6197 to speak to one of our knowledgeable agents for a free quote.
Without further ado, here are some of the best lesser-known amusement parks in LA!
Pacific Park
If you and your group plan on visiting the famous Santa Monica Pier, make sure you stop at Pacific Park. The park features 12 different rides, including a solar-powered Ferris wheel, the only steel roller coaster on the West Coast, and plenty of kid-friendly rides. Pacific Park also features a boardwalk-style arcade with more than a dozen arcade favorites. After you are done playing games and riding the rides, you can enjoy dining and shopping at some of the many restaurants and shops on the pier.
As far as charter bus parking goes, your bus can park at beach level parking, directly at the pier (though this is not recommended, since they are first come, first serve and fill quickly), city lots, or street parking.
Address: 380 Santa Monica Pier, Santa Monica, CA 90401-3128
Six Flags Magic Mountain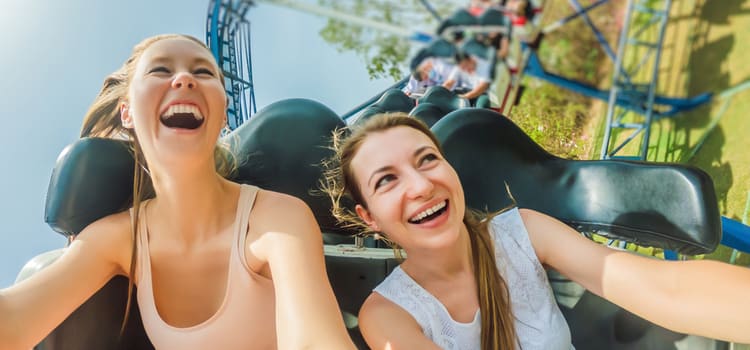 Located about 40 minutes north of Los Angeles, Six Flags Magic Mountain holds the world record for most roller coasters in an amusement park, featuring 19. The park also features 11 themed areas like Samurai Summit, Bugs Bunny World, and The Boardwalk. Magic Mountain offers plenty of kid and family-friendly rides as well, making it a good park for all ages of groups. There's also plenty of opportunities for dining and shopping, with more than a dozen restaurants and places to shop. Throughout the park during the year, you can experience live entertainment, and during September and October, enjoy the park's iconic Fright Fest event with tons of spooky-themed entertainment and attractions.
There is copious on-site parking at the amusement park. Cars cost $15, while buses cost $20. Be prepared to pay for your charter bus parking with a card; they don't accept cash.
Address: 26101 Magic Mountain Parkway, Valencia, CA 91355
Knott's Berry Farm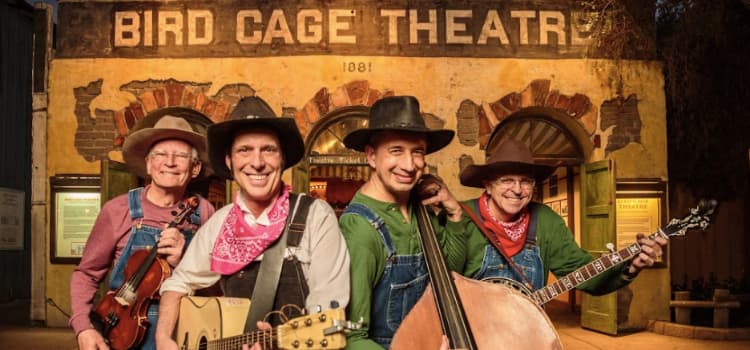 Knott's Berry Farm, founded in the 1920s, is an iconic but still lesser-known theme park near Los Angeles. The park is 57 acres and features 40 attractions and 10 roller coasters. The park also has four themed areas with rides and attractions revolving around the themes: The Boardwalk, Camp Snoopy, Ghost Town, and Fiesta Village.
Within the park, you can also enjoy the California Marketplace, a shopping area featuring iconic restaurants and shopping experiences like Mrs. Knott's Chicken Dinner Restaurant, and Berry Market, serving Berry Farm's signature jams, jellies, and gourmet foods and gifts. The park also features Seasons of Fun, year-round events for every season, such as the Peanuts Celebration and food-themed Boysenberry Festival.
There is plenty of parking for your charter bus at Knott's, and parking for buses and RVs is $25.
Their 15-acre waterpark, Knott's Soak City, is only open during select parts of the year and features more than 20 tube and body slides, six waterslides and a family raft ride, a 750,000-gallon wave pool, and more. You can even rent charming cabanas for you and your group during your stay. The park is separately gated and directly by Knott's Berry Farm, and is open mid-May through early September. Admission is paid separately.
Address: 8039 Beach Blvd, Buena Park, CA 90620
Castle Park
Founded in 1976, this amusement park features 27 rides, including roller coasters, for all ages. You and your group can also enjoy four different mini golf courses, a waterpark called Buccaneer Cove featuring five water slides and more, and an enormous, state-of-the-art arcade. The park also holds events and entertainment throughout the year such as magic shows and Castle Dark, a Halloween event. Dining options include Al's Big Top BBQ, Duke's Frying Factory, Pizza Hut, and a snack bar featuring pretzels, popcorn, and other amusement park favorites.
Charter bus parking is only $10, and the park offers plenty of on-site parking. Admission price is also more affordable compared to other amusement parks, starting at around $30 each depending on the package you get.
Address: 3500 Polk Street, Riverside, California 92505
Adventure City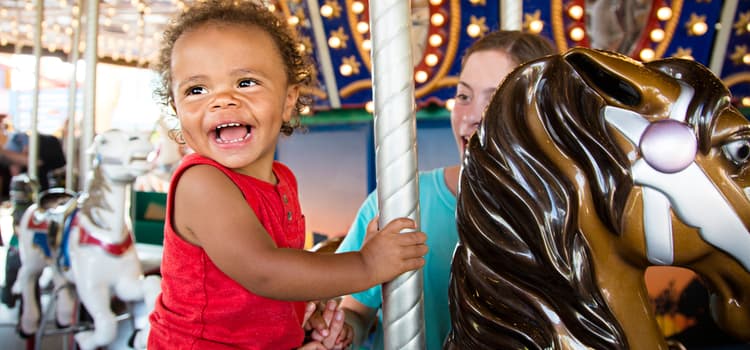 Nestled on only two acres, Adventure City is one of the smallest theme parks in California. Despite being small, Adventure City still offers plenty of opportunities for fun. It features classic rides and two roller coasters, and those who appreciate a vintage theme park experience will enjoy the park's carousel, mini Ferris wheel, and other classic rides. Visitors can also enjoy the arcade and petting zoo.
The park is great for groups with children, and for those on a budget; pricing is only $20 a person, much cheaper than other amusement parks in Los Angeles.
Address: 1238 S Beach Blvd, Anaheim, CA 92804
Book a Theme Park Shuttle with Los Angeles Charter Bus Company
Los Angeles Charter Bus Company offers competitive prices on the best charter bus options for your group. Enjoy your time in LA's world-class theme parks without having to worry about taking multiple cars, coordinating Ubers and parking, and all the other headaches that can come with group travel. Our friendly and knowledgeable agents are available 24/7 when you call 310-667-6197. Give us a call today!
Need a charter bus in Los Angeles?